BIGGER THAN THE 'GAME'
Rev. Earle J. Fisher, Special to The New Tri-State Defender | 4/27/2017, 11:20 a.m.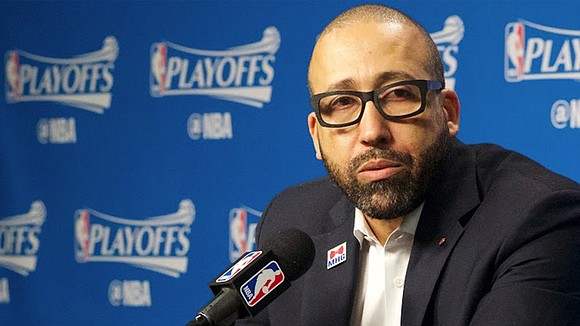 But, "you're not gone rook us!"

Grizz fans didn't allow a lackluster first half to compromise our ability to acknowledge injustice when we see it. Nobody cited blame black-on-black crime as the source for the officiating disparities.

It was obvious.
And the injustice in our communities is equally obvious.
To paraphrase local activist Tami Sawyer, our city values the grit and grind of black bodies on the hardwood, but not the grit and grind of black workers who work full-time jobs but don't make livable wages.

One player for the Spurs shooting more free throws than the entire Grizz team is almost as bad as the top 20 percent of earners in Memphis bringing in more than half – 50.7 percent – of the whole city's income.

We've found millions of PRIVATE dollars for police departments and bridge lights, the city council is even considering a dog park...but we've given zero dollars to PUBLIC education.

Take that for data.

But, maybe Coach Fizdale and the Grizz can teach us something about The Movement for Black Lives and something about our own personal responsibility to be involved in the struggle for freedom. It is incumbent upon all of us to recognize the places where righteous indignation and visual resistance are the most adequate expressions and responses to injustice. We ought not be more readily embracing of those who advocate for justice for athletes than those who are a lot more unfortunate.

Let's find ways to affirm, resource and reconsider those who fight for justice at the grassroots level because we all have a duty to be informed and insightful. In this current climate it is just as bad to be loud and wrong as it is to be right and silent.
Dr. King was right; injustice anywhere (even on the hardwood) reflects the threat to justice everywhere. And Malcolm X was equally righteous when he said, "I'm for justice no matter who's against it. And I'm for truth no matter who's speaking it!"
(The Rev. Earle J. Fisher is senior pastor of Abyssinian Baptist Church and co-spokesperson for the Memphis Grassroots Organizations Coalition.)