BLACK PRESS EXCLUSIVE: Talking education with Bill Cosby
Love for learning anchors his ongoing support of education
Stacy M. Brown, NNPA Newswire | 4/26/2017, 12:16 p.m.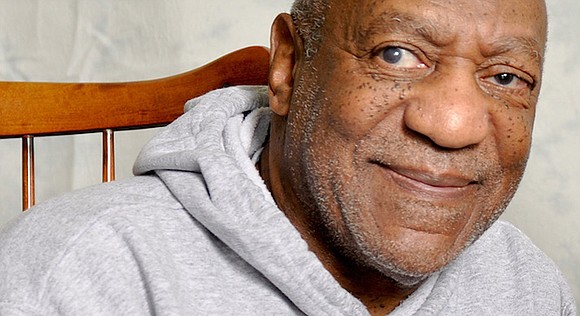 Bill Cosby and his wife, Camille, have given untold millions of dollars to colleges and universities over the years, and promoting education for African Americans has been a hallmark of the comedian's legendary career.
In an exclusive interview with the Black Press, Cosby shared why education has remained an important part of his life's mission.
When he entered Temple University as a freshman, Cosby's low SAT scores placed him in remedial English, he said.
"In this beginning of my new life, it was one of the best things that ever happened to me. After reading the books assigned to me, I noticed that what was missing were my experiences and I felt in my heart and mind that I needed to put to paper my personal experiences," Cosby said. "Hence, my first piece from the assignment, 'Write About the First Time You Ever Did Something.'"
Cosby said his family ate in the kitchen and he kept his books and pencils in his mother's dining room. A pencil sharpener hung on the wall.
"(The pencil sharpener) was allowed to be drilled into the wall in my mother's $5,000 house, because I was in college," said Cosby.
Cosby said that when he sat down at his mother's dining room table, he rejected the subject of all of his other firsts –first touchdown, first kiss, first whipping – and he began to write about the first time that he pulled his own tooth.
Cosby said that, at school one day, a professor entered the classroom, where whites made up 97 percent of the class, and announced, "I want you all to hear this, because this is the kind of thing I am looking for."
The professor read his paper to the rest of the class.
"I got an A-plus," he said. "So, with that success, I remember feeling like I was doing something that I enjoyed, something I saw, something I felt, not about being called a name or being segregated or having some negative play on my color."
The next essay that he wrote was called "Procrastination" or "The Search for The Perfect Point on My Pencil."
The paper chronicled how Cosby didn't want to get started on the piece, and how he used the pencil sharpener on the No. 2 pencil that had a rose-colored eraser on the end.
He kept sharpening the pencil, because he wanted a perfect point.
His professor read that paper aloud, too, helping Cosby to understand that he could accomplish great things even without encouragement.
"Regarding Black America…we were very seldom acknowledged for doing things that are identifiable as commonalities amongst all races, cultures and religions ... and humanity, worldwide," Cosby said. "There are millions of success stories and all of them speak to the parents or guardians and their love and what they want for their children. Many parents or guardians have the ability to teach their children and guide them towards education."
Cosby continued: "When a child cannot understand something and a parent or guardian sits to help that child, the child will move from disliking learning to having a love for learning."