GritGrindGrizz: Warmups for Grizz-Spurs Game 5:
Lee Eric Smith previews pivotal game in San Antonio.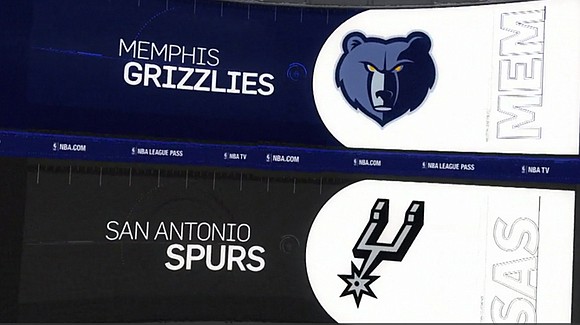 Look at God.
That's all I can say, given what I wrote last week — you know, before the Grizzlies shocked the Spurs (okay and almost everybody) by waking up winning Games 3 and 4 at FedExForum. To recap (in italics):
With a level of luck that church folk typically call "God's favor," I could be writing a preview of a Game 6 by this time next week. But the Grizzlies will have to do their part too.
"Doing their part" means stuff we already know: Make shots. Defend the three-point line. Get at least one Grizzlies role player and/or bench player to score. Try to keep the ball out of Leonard's hands. All easier said than done.
And if somehow the Grizzlies pull that off for 48 minutes, the "God's favor" part means they have to do all that stuff again for at least one more game, to force a Game 6 at FedExForum on April 27.
Well, the Grizzlies indeed did their part, and God's favor kicked in as well. I will be previewing Game 6 in this week's print edition, which will be an elimination game for one of these teams. But before we get to that, there's a pivotal Game 5, tonight in San Antonio. Here are three quick thoughts on what Grizz fans can dread, expect or hope for:
Does momentum matter? The Grizzlies have played well in Memphis, largely because their role players and bench players played well and made shots. Correspondingly, guys like Danny Green, Manu Ginobili, Patty Mills and Pau Gasol have struggled in Memphis. I think it's simply a fact of life that some role players play better in front of their fans. And frankly, I'm most concerned about Manu Ginobili. He has been a nonfactor for this series so far, and while I don't expect a 2007 Ginobili to show up, even at 39, he's capable of swinging a game. For Memphis to keep this game close, the heightened game of Andrew Harrison, Troy Daniels, James Ennis III and JaMychal Green simply MUST travel.
No sloppy basketball! Somehow, the Grizzlies won despite turning the basketball over 22 times. That would be miraculous by itself, but a whopping FOURTEEN (that's a Four with a "teen") of those turnovers were unforced. Seriously, I did a search of the play-by-play, and the phrase "Bad Pass Turnover" popped up 14 times on the Grizzlies column, by veteran starters. Crazy. And you won't survive that many unforced errors against the Spurs in San Antonio. No sloppy basketball!
Make threes. Really, Memphis needs to keep scoring at all costs. Nothing will sink this team faster than the dreaded 16 point quarter. But within the overall context of making shots, Memphis will need to shoot often and well simply to keep up with the Spurs, and I expect their role players to shoot better in their own gym. Obviously, we want Conley to shoot well, but there are two other players I'll be watching. Marc Gasol went 3-3 in Game 1, but has only attempted six threes in the next three games combined. Remember, Fizdale wants Gasol averaging four attempts per game, and Big Spain must not ignore that critical weapon for scoring and spacing. Also, this would be an EXCELLENT night for Troy Daniels in particular to go nuclear.
Should be a fun night . . . GRIND ON!!!