NATIONAL MINORITY HEALTH MONTH
Dr. Tity Kpandeyenge | 4/21/2017, 10 a.m.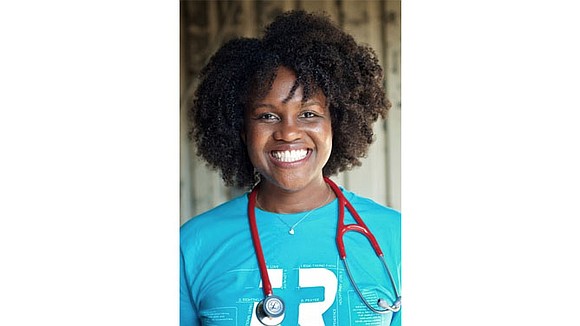 April is National Minority Health Month, which puts a spotlight on the well-being of racial minorities, including African Americans. This year's theme is "Bridging Health Equity Across Communities," which focuses on closing the health care gap and building a healthier nation.
A healthier nation starts with understanding the risk factors and learning what steps to take to avoid being a victim of the leading causes of death based on your ethnicity. For example, the top causes of death for African Americans include heart disease, cancer and stroke.
Here's what you need to know.
Heart disease
Heart disease is the No. 1 killer of all Americans, with African Americans making up the biggest piece of the pie when broken down by ethnicity. This is due to a significant number of African Americans suffering from high blood pressure, diabetes and obesity – all leading causes of heart disease. In fact, the American Heart Association reports that 3 out of 4 African American women age 20 and older are obese.
Stroke
According to the National Stroke Association, African Americans are more likely than any other ethnicity in the United States to experience a stroke. In fact, it is a top cause of death among this population. African Americans are twice as likely to experience a stroke and twice as likely to die from a stroke as compared to Caucasians.
Cancer
Cancer is another leading cause of death among African Americans. In particular, African-American men are more likely to develop and die from cancer than those of other races. And, although Caucasian women are more likely to get cancer, African-American women are more likely to die from it. This is especially prevalent in breast cancer, which kills 40 percent more African-American women than Caucasian women, largely due to a lack of early detection and treatment.
Preventing these diseases
Knowing the risk factors for heart disease, stroke and cancer is key to early detection and treatment. A few triggers for heart disease and stroke are diabetes, high blood pressure, high cholesterol, smoking and obesity. Since there are hundreds of types of cancer, the risk factors vary. Embracing the following healthy habits can lower your risk for getting cancer, as well as developing heart disease and experiencing a stroke:
Quit smoking. Nearly 25 percent of males over the age of 18 smoke cigarettes, according to the Centers for Disease Control. One year after quitting, excess risk of coronary heart disease is cut in half. Five years after quitting, risk of cancers of the mouth, throat, esophagus and bladder are also reduced by 50 percent.
Exercise. Try to get 20 to 30 minutes of exercise at least five times per week. Walking is an excellent form of exercise and is often underestimated. Consistent walking results in weight loss and improves cardiovascular health.
Eat healthy. Limit your salt, sugar and saturated fat intake, which contribute to obesity and in turn can lead to high blood pressure, heart disease, diabetes and much more. Increasing your intake of fruits and vegetables, along with drinking more water (64 ounces per day is recommended) will promote weight loss and a healthy lifestyle as well.
Know your numbers. Check your blood pressure regularly. According to heart.org, African Americans tend to develop high blood pressure earlier in life. The higher the numbers, the higher the risk to the heart. Being aware of numbers will help you take the necessary steps to ensure your numbers remain at normal levels.
Visit a primary care physician. According to a study conducted by John Hopkins University, an increase of one primary care doctor per 10,000 people reduced mortality by an average of 5.3 percent.
Finally, don't be afraid to ask for help. Your doctor can provide personalized recommendations regarding important lifestyle changes, dietary guidelines or medical solutions to maintain your health and prevent these diseases.
(Dr. Tity Kpandeyenge is a member of Resurrection Health's Family Medicine Residency program, a faith-based, evangelical health service organization striving to meet the primary care needs of the underserved community in Memphis.)