LOC Sunday Celebration to feature student talent
Santoine Key, Special to The New Tri-State Defender | 4/21/2017, 10:38 a.m.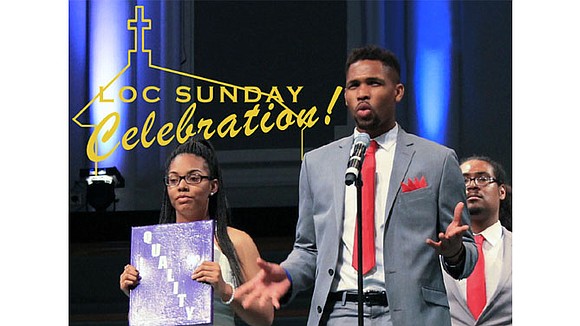 Former Hallelujah 95.7 FM radio personality Michael Adrian Davis will host this year's annual LOC Sunday Celebration on Sunday (April 23) beginning at 4 p.m.
The event, being held at Brown Missionary Baptist Church, 7600 Swinnea Rd. in Southaven, Miss., will feature live performances from local gospel groups, the LOC Gospel Choir and the Tennessee Mass Choir under the leadership of award winning Grammy nominated music producer, Jason Clark.
"LOC Sunday is designed to feature the spectacular talent of outstanding students from all divisions at LeMoyne-Owen College," said Rosemary Hicks, LOC Sunday coordinator. "We really wanted to focus on our students and their talents. So this year, we are only featuring one group of special guests, the Tennessee Mass Choir."
Davis will be featured in a comedy segment during the celebration before introducing the Tennessee Mass Choir.
The occasion is also a fundraiser for the college, with some local churches contributing as much as $25,000 in past years.
Doors will open at 3 p.m. to feature an Art Showcase and Science Exhibition completed by LOC students.
The event is free and open to the public.
(For more information, call Rosemary Hicks at 901-435-1535 or rosemary_hicks@loc.edu.)