The Post Office has left the building
Airport area Post Office shuts down.
Montee Lopez, Special to The New Tri-State Defender | 4/20/2017, 12:11 p.m.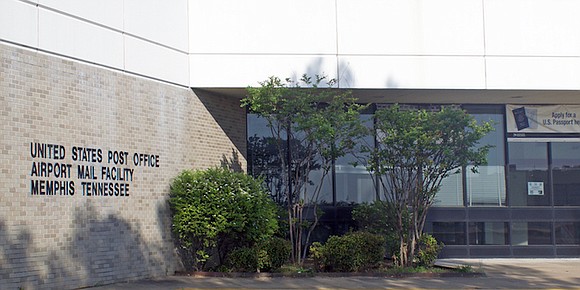 The U.S. Post Office familiar to many because of the late hours it kept has closed its doors – for good.
Long a destination for those in need of late-night post office services, the facility on Louis Carruthers Drive near the Memphis International Airport is no longer open for business. The last day of operation was Tuesday, April 18.
The post office, which remained open until 10 p.m. during the week, was a community staple in Whitehaven. The closing caught many unaware.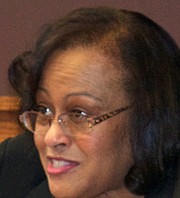 "It was my responsibility to share this information with the people I represent," District 3 City Councilwoman Patrice Robinson told The New Tri-State Defender. "Everyone uses this post office."
Robinson said Memphis Postmaster Reginald Capers made a presentation to City Council members on March 7 about a possible relocation to a site near Hacks Cross Road. The projected timing coincided with the Carruthers Drive building's lease running out on April 30.
Now, two weeks before the lease ended and with little fanfare, the post office is closed. It was one of the few with late-night hours. A location on Elvis Presley Boulevard stays open 24 hours.
"It wasn't about where the post office was located, it was about the hours," Robinson said, adding, however, that aging people in particular needed to know the new location.
Most post offices close about 5 p.m. to 6 p.m. during the week.
The nearest locations to the Carruthers site are on Winchester, at Gateway Ave. and another on Mitchell Road.
The TSD had not determined by press time what allowances were made for employees at the now-closed facility or for those with P.O. boxes there.
Robinson said the shutdown was a slap in the face to the Whitehaven community, especially with heightened business expectations following the opening of the Guest House in Graceland.
"Everything we have in our community has been taken from us," she said.
Robinson said there are have been talks to establish a "contract" post office in Whitehaven. Contract post offices are small, convenient locations inside stores such as Kroger or Walgreens.
The U.S. Postal Service, Robinson said, also was weighing whether to add more blue boxes around the Whitehaven area.
"Our postal system has become detached," Robinson lamented. "They exist because of us."