'NO DO-OVERS' on 2020 Census
Honora Montano, New America Media | 4/20/2017, 11:24 a.m.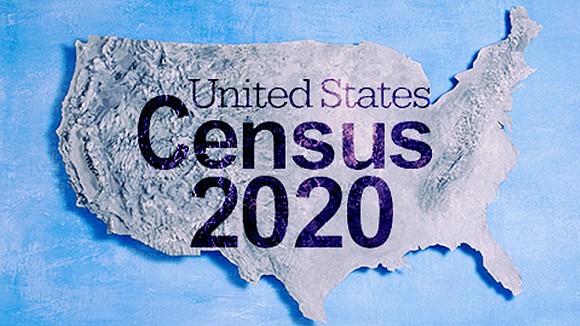 An undercount can also trigger changes in political representation – from redrawn district lines, to fewer seats in local, state and federal offices, often diminishing the power of communities of color.
Advocates say that new cost-saving strategies like collecting responses over the Internet rather than paper forms require investments on the front end. Delayed preparations cannot be made up later. Surveys administered online may also be hampered by the "digital divide" if adequate field tests are not taken.
Lack of access to broadband and the Internet may make it "more challenging to (reach) those historically left out of the census in the first place," Vargas warns.
The 'first high tech census'
The first "high tech" census also opens the door to cyber security concerns, which have been exacerbated of late by evidence of foreign attacks on the 2016 presidential elections. Such concerns could make Americans even more hesitant to participate.
Lowenthal says she and other advocates must be prepared for a "wild card" event, such as President Trump publically questioning the importance of the census via social media.
"One errant tweet could shake public confidence and in the process depress participation and undermine faith in the results, conceivably all the way to the halls of Congress," Lowenthal said.
Census advocates are eyeing several other threats to the decennial count and its yearly counterpart, the American Community Survey. The ACS is sent yearly to about 1 in 38 households to collect demographic data on everything from employment and home-ownership to educational attainment.
Republicans in Congress are pushing to make participation in the ACS voluntary, which could severely damage the data, says John C. Yang, president and executive director of the non-profit advocacy group Asian Americans Advancing Justice.
"The ACS updates the Census throughout the decade. As such it is required by law and must remain so to provide the vital info needed from our communities," Yang said, emphasizing that the ACS is the only source for detailed data of ethnic subgroups, such as Vietnamese of Chinese descent.
Census advocates are also on high alert because an unsigned leaked executive order, titled "Protecting American Workers from Immigrant Labor," referenced a directive to the Census Bureau to collect data on immigration status.
Advocates are alarmed by the intentions behind this unsigned order.
"Latinos and other immigrant families are keenly aware of heightened immigrant enforcement actions in their communities, and this may increase distrust in contact with public agencies including the Census Bureau," Vargas said.