Marco Pave – In advance of 'Welcome to Grc Land'
Joy Doss, Special to The New Tri-State Defender | 4/20/2017, 11:30 a.m.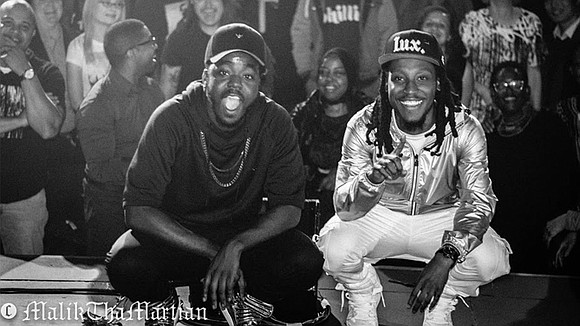 In Marco's own words:
"A protest record is assumed to be about being angry, fighting and thinking about the 'white man.' (This is about) being a full human being. When you wake up in the day, you don't have the same emotions all day. You go through different emotions. You experience a wide range of emotions. A lot of times, hip-hop artists aren't allowed the full range of emotions.
"If you get classified as a trap rapper, the only thing you can rap about is drugs. If you are backpack rapper, you can only rap about conscious stuff. I'm a storyteller. I'm an observer. I watch what people do. I want to tell the full story. My album is in sections – there's a sad section, the build-up, party section and the glory."
We sat amongst a random assortment of friends, fans and onlookers. I mean every kind of box was checked, including a fair amount of representation from the BLM set. Then I saw some folks I didn't expect to see at all, which included MTV News folks that came to find him in Memphis! It was wonderfully diverse. As was the talent that opened. If you like hip hop with a razor edge, check out Roben X too!
Hailing from the norf-norf (that is, North Memphis), Marco has nothing but love for his city. To the good people of Memphis, Marco says this:
"Love this city. Love is multi-faceted. Don't love it because it has good food… and Stax. You can't hate the city because we have a higher poverty rate or because we had a couple episodes of 'First 48.' Love is very tough. You gotta love everything about it. Appreciate it for what it does it have…fix the things that need fixing."
Vivre Memphis! Vivre hip hop!