GritGrindGrizz
Lee Eric Smith, lesmith@tsdmemphis.com | 4/20/2017, 12:28 p.m.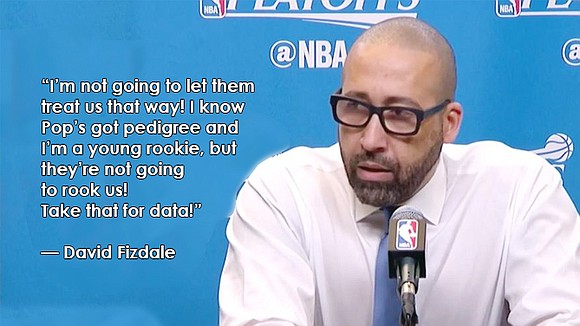 "Take that for data!" Grizzlies Head Coach David Fizdale barked as he slammed his hand on the table after a tough Game 2 loss in San Antonio. He stormed offstage in a huff.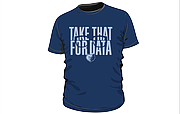 I have no idea what "Take that for data" is supposed to mean. But I do know that Fizdale meant it.
He had just dared the NBA to explain the disparity in foul shooting in that game — things like how Spurs star Kawhi Leonard had shot four more free throws (19) than the entire Grizzlies team (15). Or how Zach Randolph, who is constantly banged around in the paint, took ZERO foul shots.
"I'm not going to let them treat us that way!" he growled. "I know (Spurs Coach Gregg Popovich) has got pedigree and I'm a young rookie, but they're not going to rook us. That's unacceptable. That was unprofessional. My guys dug in that game and earned the right to be in that game, and they did not even give us a chance."
Knowing that the NBA doesn't suffer criticism of its officials, everyone knew a fine was coming. Wednesday it was made official: the NBA slapped Fizdale with a $30,000 fine. Even before it was announced, Memphis-based Servicemaster volunteered to pay Fizdale's fine
Turns out that the NBA doesn't allow sponsors to pay fines. And news broke as I was writing this that Fizdale's players have volunteered to cover his penalty.
Either way, Fizdale's explosion sets the table for what should be a wild, raucous and insanely fun pair of games this weekend at FedExForum. Let's go down the list:
• Grizzlies players and fans in the role of scrappy underdogs? Check.
• Feeling disrespected and overlooked? Check.
• ServiceMaster sponsoring a special edition of Growl Towels, probably with a Fizdale quote on them? Check.
• More than 18,000 angry fans at FedExForum? Check.
And with his fiery remarks, Fizdale just put a cherry on top of that Memphis Playoff Sundae. Fizdale is about to experience his first playoff game in Memphis. He's about to see how wild Memphians get in the postseason, especially whenever they feel slighted. Which, of course, is always.
Will they win these two home games? Who can say? After all, the Grizzlies players still have to put the biscuit in the basket and stop the Spurs from doing the same. And it's not like San Antonio hasn't crushed the playoff hopes of whole cities in their own arenas before. But I'm pretty sure of one thing:
They ain't gonna rook us.
Is this the end?
There's a song from my childhood with a line that feels appropriate when talking about these Memphis Grizzlies:
"Mama told me one day it was gonna happen, but she never told me when . . ."
The song, of course, was New Edition's "Is This The End?" And every year for the past few years, that's been a popular question to ask as it begins to sink in that the Memphis Grizzlies will not finish the season with a championship parade down Beale Street.