Africa In April 2017 off and rolling!
Santoine Key, Special to The New Tri-State Defender | 4/20/2017, 12:28 p.m.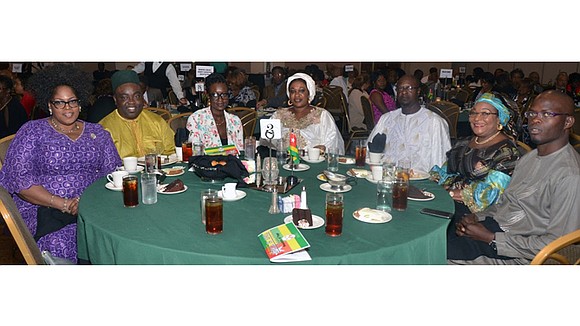 With the Republic of Togo well represented, the Africa In April Cultural Awareness Festival ushered in year 31 of a commitment to enhance the Greater Memphis area's appreciation of African culture.
The opening venue was the Holiday Inn-University of Memphis, where International Entrepreneur's Day unfolded under the steady guidance of the festival's longtime stewards – Dr. David L. Acey, executive director, and his wife, Yvonne B. Acey, associate director.
A variety of avenues such as education, economics, fashion, arts/crafts, music, food and history will be displayed to showcase this year's featured country, the Republic of Togo.
Now a four-day affair, the remainder of the Africa in April Festival will be in its customary and historic spot, Robert R. Church Park at 4th and Beale St. in Downtown Memphis. Wednesday's International Entrepreneur's Day observation centered around the African International Business and Economic Trade Luncheon, which was moderated by Bernal E. Smith II, publisher of The New Tri-State Defender.