I can't handle Kendrick Lamar
Clinton Yates, The Undefeated | 4/19/2017, 9:43 a.m.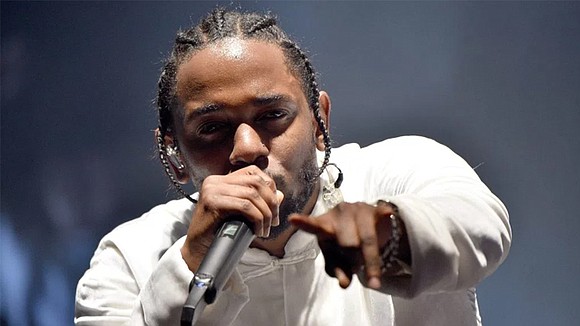 6:30 PMIt doesn't matter whether you think Kendrick Lamar is the so-called best rapper on earth. It doesn't particularly matter if you like his music. It also doesn't really matter if you even claim to care about hip-hop. From a creative output standpoint, KDot is doing something that this game has never seen. At the height of his powers, he is a solo artist who is outputting at his most effective level, with the world watching and eagerly waiting.
We do not usually get this in the rap game. For whatever reason, things get shortchanged. Sometimes it's death. Sometimes it's petty crew battles that screw up careers or whatever music industry nonsense du jour that just plain prevents rappers from doing the most. Lamar is doing it, and doing it better than everyone.
There's no need to take a superlong-lens look at the history of rap to understand this. Kung Fu Kenny is not just in a zone. He's making the type of art that forces you to re-evaluate what you're doing with yourself. The tracks make people eagerly want to hear them in public spaces. The videos have you grabbing your phone to contact people you care deeply about to talk to them about it.
His latest, "DNA," is a complete masterpiece. Let's just start with the fact that Don Cheadle is in it. Let's then think about the fact that Cheadle then TRADES BARS with Kendrick, showing off his 52-year-old rap hands with flawless execution. "Two first names, the f— is up with that?" might be the best line I've heard in all of 2017. After all that, we can get to what actually goes on in the rest of this gem, which ends with a blunt-smoking Schoolboy Q punching a camera.
I've been a hip-hop fan all my life. There's never been a world I've lived in where it wasn't the main life force of my creative mind. Same goes for most of my friends. The rubric that Kenny has created is sophisticated, elegant, rugged, whimsical, scary, fun, dark and joyous all at once. I can't process anything he puts out fully until digesting it at least three times. The closest person I can even think of at that level of psychological immersion is Andre 3000, and even still, he will always have the probably unfair distinction of being part of a group. In short, I can't handle it. I'm a grown man. I love it.
His entire oeuvre has moved from "Things I make sure I am a part of" to "Canon that I will force my future kids to listen to and recite back to me" levels. As my friend put it to me, his work affects you "in the best [way], makes me want to be better at my creativity every day" kind of way. If you're an artist who's anywhere near his lane, or even not, you've got to be afraid of looking like a complete basic in a world that Lamar is living, recording and shifting paradigms in.