BIGGER THAN BASKETBALL
Tri-State Ballers AAU team using hoops to teach skills on and off court.
Sharon Brown, Special to TSDMemphis.com | 4/19/2017, 11:19 a.m.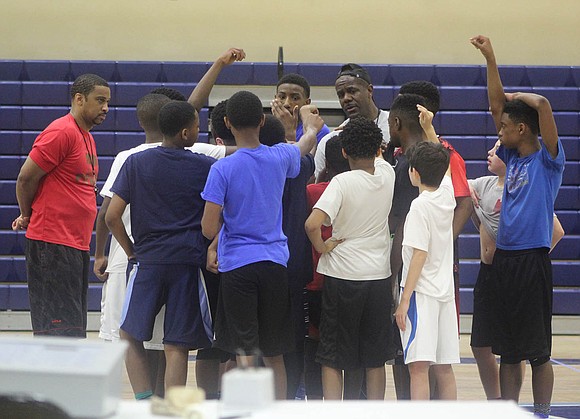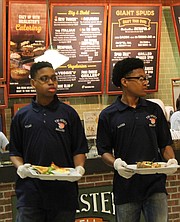 Ball is life for coaches of the Amateur Athletic Union (AAU) team the Tri-State Athletic Group. But instilling the fundamentals of hard work and dedication off the court is golden.
According to the team website: "The goal of the Tri-State Athletic Group is to lead, develop and support the youth of today, through athletics by promoting responsibility, hard work, sportsmanship, teamwork and fellowship within a safe and positive environment. The organization strives to develop boys into men through athletics; physically, mentally, and spiritually."
The team's inaugural season began in 2015. It is classified as a 13U team — which means an athlete can be no older than 12 on August 31, 2017 under AAU guidelines.
There has been some backlash from former NBA players regarding AAU programs. Kevin Garnett recently commented in an interview on NBATV with Kevin McHale, "Our league now is at a point where we have to teach more than anything. AAU has killed the league."
"We have integrity. We teach our kids truthfulness, integrity. We teach them that they have to earn everything that they do," assistant coach Tobey Shaw said of The Tri-State Ballers, which operates under the Tri-State Athletic Group's organization.
Shaw wholeheartedly agrees with Garnett to a certain extent. He explained, "I've been actually saying that for years and I've always said that the AAU is actually a cesspool because of the unfairness at times.
"I know for a fact that kids are held back one, two years, so they can shine," he continued. "Often times a kid that's 14 years old is playing with 12-year-olds. But with our team, our kids' ages are our kids' ages. Their skill level is their skill level. If we feel like they need to be playing up, we'll tell the parent, 'Hey, your child, your child needs to be playing up.'
"It's not about winning with us, even though winning is important. We teach life lessons first and that's where integrity comes in."
And players must earn their playing time — regardless of how talented they are or how vocal their parents are.
"We have 17 kids this year and last year we had 12," Shaw said. "Playing time was limited. So we told the kids, 'Hey, if you want to get out there and you want to earn a spot, you go on out there and you show, you play hard during practice. You show us something in the game, and you earn a spot. We're not going to give it to you because this is an AAU team and your parents pay fees for this team.'
"That's how we motivate these kids. We reward them with playing time. They make the most of their playing time when they get it."
Head Coach Danny Trezvant knows the importance of giving back while doing it for his son and the community. "I played basketball basically, all my life since I was about six," he said.
Trezvant offered a slightly different perspective regarding Garnett's AAU comments. "I wouldn't say that AAU has ruined but I would say that there are some that have taken advantage and caused it to have a bad name," said Trezvant. "I would say what makes us different is we are teaching the kids the fundamentals, how to do things right. There have been several AAU teams I have been involved with prior to starting our own team and some things that I saw that I didn't like. Integrity is the utmost and highest with us and that is what we are trying to teach these kids too."