Sexual Assault Awareness Month: Why we must focus on black girls and child sexual abuse
Tarana Burke, The Root | 4/18/2017, 11:14 a.m.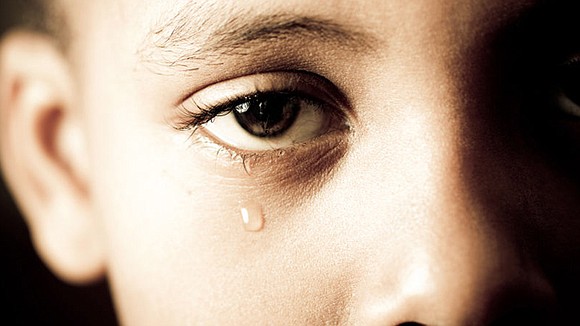 Chris Rock tells a joke in his 1999 stand-up film Bigger & Blacker about every black family having that one "molester" uncle. In the routine, he mocks the practice that many folks have experienced in which an older family member warns about leaving children around one particular family member because of that relative's predatory tendencies. Rock also jokes about a child relative being blamed once the uncle molests him because the child was warned to stay away, and the child being told by a parent to "walk it off." It's a funny bit—but mostly in that way that you have to laugh to keep from crying. I shudder to think of the number of people who could directly relate to that routine.
Overall, statistically, Native Americans have the highest rate of sexual assault in the country with a probability that nearly 27 percent of Native woman will experience rape in their lifetimes. Black women follow that with a probability of 22 percent—or 3,186,000 being raped over the span of their lives. Pair this information with the recently released Centers for Disease Control and Prevention study "Lifetime Economic Burden of Rape Among U.S. Adults" (pdf) that framed the cost of sexual assault for an average American citizen. The study concluded that rape costs the "average" American citizen $122,461 annually. The study considers four factors: short- and long-term physical- and mental-health treatment, lost work productivity, criminal justice and property loss. The study is based on data from reported and adjudicated cases of rape in the United States in 2014.
It's fascinating to see the case for fighting against rape being framed in terms of economics and prohibitive cost because this is a language that could activate and motivate many in law enforcement and government. However, after reading this study, I couldn't help thinking of the interconnectedness of the economic burden of rape and the economic reality of black families and, thus, black children and child sexual abuse.
In 2014, there was a jarring report, "The Wealth Gap for Women of Color" (pdf), released by the Center for Global Policy Solutions, that said that African-American women have an average median wealth of $100. The other part of that statistic is that single black women with children have a median wealth so low that it averages out to zero. The poverty rate for African-American children age 6 and younger is 45 percent, compared with 14 percent for white children. The point is that there are scores of children who are victims of sexual abuse every year who don't have the means to spend $122,000 on their treatment and recovery, and they don't live in households with parents who can afford it, either.
Those children, especially the girls, are also faced with another burden: revictimization. In 1986, famed feminist researcher Diane E.H. Russell conducted one of the first studies on the idea of revictimization. That study concluded that 63 percent of the women participating who had been molested before age 14 were assaulted again during adolescence (after 14) and/or early adulthood. Subsequent studies over the last two decades have supported this study, concluding that girl survivors of sexual assault are anywhere from two to 11 times more likely to be sexually assaulted as adults.
What does this all mean for little black girls?
It means that we have a widespread problem in our community that not enough people are talking about. Sexual assault doesn't start on college campuses. Surviving sexual violence doesn't happen in a vacuum, and it's often layered with social, cultural, economic, gendered and racial factors that affect victims differently—especially if they are black girls or young women of color. I implore folks, this month and next month and at every opportunity you have, not just to pay attention to these numbers but to start conversations. We have to ring the alarm for our girls until they can ring it for themselves.