Sexual Assault Awareness Month: Why we must focus on black girls and child sexual abuse
Tarana Burke, The Root | 4/18/2017, 11:14 a.m.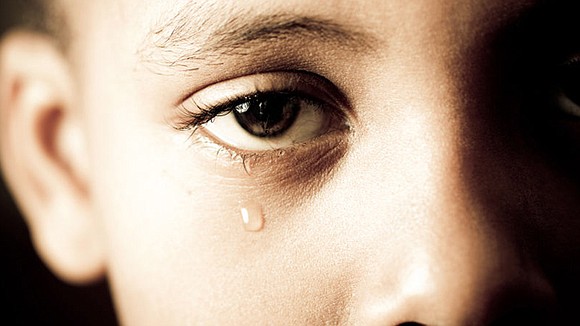 April is Sexual Assault Awareness Month. Every year during this time, there are campaigns across the country that highlight the dangers of acquaintance or "date" rape. There are silent marches and "Take back the night" events on college campuses around the country, and generally a heightened focus on the epidemic of sexual violence among adult women in the United States. Although organizations that fight this scourge have been observing April as a month to raise awareness since the 1980s, it wasn't named an official month of observation until 2009, when President Barack Obama made an official declaration.
As an advocate who fights sexual violence against women and girls, I am always keenly aware of April's activities; but as a survivor of child sexual abuse, I am also always deeply disappointed at the lack of focus on child survivors. According to Bureau of Justice Statistics, 67 percent of reported sexual assault victims are under 18 years old, and 34 percent of all victims are younger than 12. In fact, while the national statistic for women who will experience rape in their lifetimes is 1 in every 5 (pdf), for girls (under 16) the number is 1 in every 4.
I want to talk about this.
I want to talk about this because as much as I appreciate the efforts to raise awareness and promote prevention of campus acquaintance rape, at times it can feel as if the message is that sexual violence is most likely to occur at a keg party in your freshman year of college as opposed to in the supposed safety and security of your home when you're 5 years old or while you're disarmed at a family friend's house in the sixth grade.
I want to talk about this because I am a survivor. A three-time survivor. That latter fact is important because it took me a long time to say or think or write those words. I am a survivor—but there are layers to survival. I am also a black woman who was a black girl trying to navigate what survival—in the sense of continued existence—meant at 6 years old and at 9 years old and at 12 years old in a community steeped in silence and choking on its own complicity. There aren't enough conversations about what that child does, whom that child turns to and where that child rests those worries.
Child sexual abuse is a pandemic.
The statistics are staggering. If there were an infectious disease that had the same statistical occurrence as sexual violence against girls, there would be a national state of emergency declared. Imagine a breaking news story that said, "This just in: New infectious disease will infect 1 in every 4 girls in the next year."
Imagine if it were boys.
Imagine if it were men.
I want to talk about this and keep talking about it because the children cannot. The black community and other communities of color have a long history of being silent about the abuses that ravage our families and, many times, of being protective of the family for several reasons—fear and shame being two of the most prevalent.