Commentary: Do heathens go to Heaven?
Maiysha Kai, The Root | 4/17/2017, 11:18 a.m.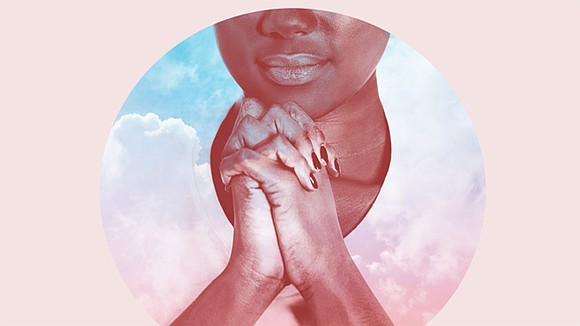 I'm not alone. While a 2009 Pew Research poll reported that 8 out 10 black Americans consider religion "very important" in their lives, an informal spirituality poll of my Facebook community revealed a range of belief systems, from born-again to atheist. But the most common was "spiritual, but not religious," a designation now so clichéd, it's garnered its own Wikipedia page.
When I asked why most had rejected conventional religion, the answers felt quite familiar:
"I was traumatized by growing up in one of those churches where 'the Devil' was around every corner. I wanted something inspiring."
"I've done my time."
"Catholic school successfully knocked any religion out of me with vigor. I find most religions to be poisonous."
"It's my experience that Black churchgoers are some of the most judgmental, preachy and hypocritical people I've ever encountered in my life."
"The only thing the same at every church is TITHE."
"I've seen the ugliest things done to people under the guise of religion. I've felt closer to God on a yoga mat."
For those who have chosen nondenominational paths to God, there is often an innate distrust of organized religion and, accordingly, of those who subscribe to it. So when a theologian friend recently invited me to a gathering at an estate on Lake Michigan's South Shore (just remote enough so no one could hear me scream), I was admittedly hesitant.
But I went, I saw and I listened. I even sang and danced as the evening evolved into a typical black house party (albeit with the occasional gospel sing-along). And as the lone secularist in a room full of religious academics, I felt strangely at home. Far from the judgment, conditions, homophobia and patriarchy I'd long associated with religion—and, most disappointingly, the black church—I found myself surrounded by a new wave of theologians: predominantly female, and all invested in evolving the narrative of black Christianity for this generation and those to come.
I asked them: Has the black church fallen out of step with societal needs, unlike generations past, which worked in tandem with the civil rights movements of the time?
For the Rev. Dr. AnneMarie Mingo, assistant professor of African-American studies and women's gender and sexuality studies at Penn State, the answer to any spiritual salvation is inextricably linked to the fight for liberation as a whole: "In liberated and liberating churches (which are unfortunately not the majority even among traditional black churches), there is a theology and ethic that supports 'helping folks get and stay free' at its most basic level. … But I am not of the belief that any marginalized group needs to take on the work of those who have made the choices to benefit from the injustices that have gotten us to this point of moral depravity."
"I totally understand why people leave the church," said Candace Laughinghouse, a doctoral student in theology and ethics at Chicago Theological Seminary. "I have experienced a lot of hopeless situations of betrayal and spiritual abuse by ministries that want to exploit your gifts until you are unable to give anymore. … For those that have experienced this and worse, I would encourage them to find a community that loves them to healthier self. In fact, we can use the experience as a voice for those who feel too intimidated to speak out against the same abuse."