Commentary: Do heathens go to Heaven?
Maiysha Kai, The Root | 4/17/2017, 11:18 a.m.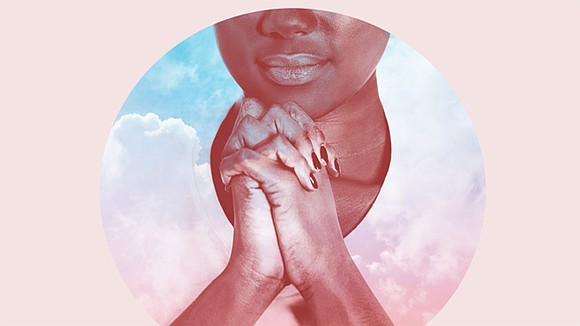 I have a confession: Apparently, I need Jesus—or so I've been told.
"Have you accepted Jesus Christ as your Lord and savior?" The grinning eyes of my cab driver inquire through the rearview mirror. I cringe. The gospel music I'd been enjoying a moment before suddenly feels invasive. I'm literally trapped in a conversation I'm never interested in having. So I lie.
"I'm a Buddhist." For whatever reason, it feels better than saying, "It's none of your business."
The funny thing is, I used to have Jesus. All the time, every day. As the daughter of a divorced mother who'd fled fire-and-brimstone Baptist culture for the ritual and restraint of Catholicism, I spent my early years in Sunday Masses and carefully pressed schoolgirl uniforms, educated assiduously by the nuns at St. Thomas the Apostle Elementary on Chicago's South Side.
I remember the candlelight in the massive church on the evening of my baptism and, more vividly, the dress of shimmering white taffeta that my grandmother made for my First Communion. To this day, a whiff of frankincense conjures memories of genuflecting, kneeling and dipping my fingers into the font of holy water at the entrance of the sanctuary. Mine was a childhood of Palm Sundays, Ash Wednesdays, Good Fridays and Easters that occasionally fell on my birthday, as this one does.
I was secure in the rhetoric and rituals of Catholicism—until my mother announced to a 9-year-old me that she was leaving the faith.
"Will you go to hell?" I whimpered, terrified for her immortal soul. She explained that she'd been studying other philosophies and was opening her mind to the possibility of reincarnation. But though her spiritual path was leading her elsewhere, I was free to chart my own.
Phew. I could remain a Catholic and pray for my mother's escape from eternal damnation.
But now most Sundays were spent accompanying my mother to the New Thought Christian gatherings and meditation workshops that replaced the sacrament and incessant up-and-down of the Roman Catholic Mass. On others, I'd sit firmly pinned between my grandmother and great-grandmother in the pews at First Baptist Congregational, a sea of bobbing and bedazzled hats between us and the pulpit, listening to sermons and music that were a far cry from the Latin incantations of the priests.
And so it was until years later, when the principal of my elementary school, the formidable Sister Reginalda, asked me—before my entire class—why I hadn't been attending church. I explained that my mother no longer attended.
"Well, then, you're no longer a Catholic," she said decisively.
I remember the shame washing over me. That was it? Just dismissed … from the only religion I'd ever belonged to? What about baptism and Communion? I was only a couple of years away from confirmation. Had I been excommunicated?
But that moment brought a revelation: A faith that accepted me conditionally was not my home.
So at age 11 I began my own spiritual journey, with no set destination except a communion with God, whose love is unconditional. It led me neither into the metaphysical explorations of my mother nor to the black Christian tradition of my grandparents. My faith was firmly rooted in my individualism. Today I've yet to commit to a "church home," having decided that God is everywhere, religion is constricting and worship is a practice best done privately.