Gas tax, health care complicate Tennessee governor's race
Wildcard issues make race for Tennessee governor less predictable.
Eric Schelzig, The Associated Press | 4/15/2017, 12:10 p.m.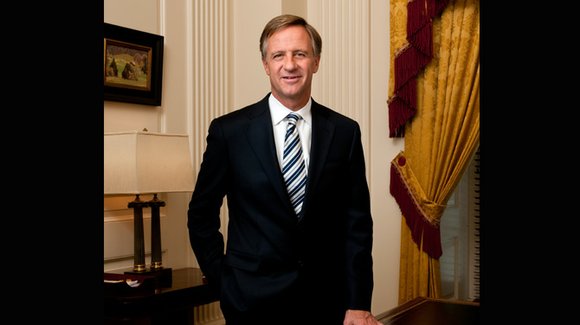 "I'll hopefully be able to do new and bolder things," the Johnson City Press quoted Boyd as saying at a northeastern Tennessee event this week. "But I have to confess that I wouldn't be here if it wasn't for (Haslam), his guidance and his example."
Boyd is the founder of Radio Systems Corp., a privately held company that makes invisible fences and other pet products with annual revenues of about $400 million. While he has pledged to run a traditional fundraising campaign, Boyd hasn't ruled out tapping into his personal wealth during the race.
Potential opponents couldn't help but take notice last month when the Knoxville Zoo announced Boyd and his wife, Jenny, were donating $5 million to the facility.
But asked whether Boyd's ability to fund his own race would influence her decision whether to enter the race, Harwell responded with a curt: "No."
Norris, who like Harwell is awaiting the end of the legislative session before deciding on whether to join the race, shared a similar sentiment.
"That's less that he can spend on his campaign," Norris said. "I hope he continues to spend freely."
Another likely Republican candidate is Franklin businessman Bill Lee, who runs a regional plumbing and HVAC company. Lee is not well known in political circles and acknowledged to The Tennessean recently that he is not fully versed on hot button issues facing the state. But Lee would also be able to rely on personal wealth to get his campaign started.
While Norris acknowledged that it will take a lot of money to run a successful statewide race, he said there are limits to how much personal wealth can be used to sway voters in a governor's race.
"I like to think still that it's not merely for sale," he said.
Former Nashville Mayor Karl Dean is the only Democrat to declare for the governor's race so far, through House Minority Leader Craig Fitzhugh of Ripley is also considering a bid.