How about sparing the kid and not using the rod?
Kelley Evans, The Undefeated | 4/13/2017, 12:42 p.m.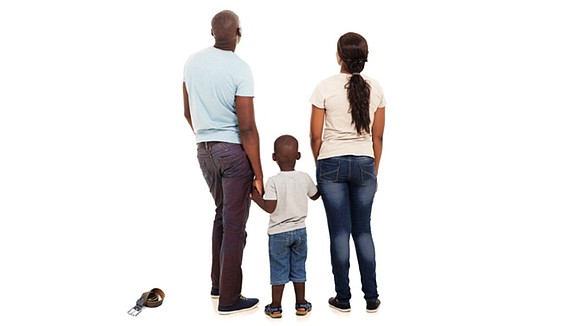 Spanking, or "whupping" as it is referred to in some households, is usually accepted under the pretenses of the "spare the rod, spoil the child" concept. This six-word phrase is part of an old adage that many families, including those in communities of color, use to justify disciplining children.
But author and journalist Stacey Patton fights for the rights of children and speaks out against corporal punishment. Her new book released on March 21, Spare the Kids: Why Whupping Children Won't Save Black America, examines this theory.
Patton, a professor of journalism at Morgan State University who has a doctorate from Rutgers, once lived that reality. She is a child abuse survivor who explains in Spare the Kids how black parents' particular attachment to corporal punishment reflects and reinforces racist ideology in which black children are seen as inherently inferior, less civilized and in need of punitive forms of control.
Patton also deconstructs the historical roots and cultural logic behind the assault on young black bodies — in the streets, as well as in the home.
Patton recently wrote that "black children are also disproportionately likely to suffer treatment at home that's so bad that they want to flee. In 2015, black kids had the highest rate of abuse and neglect, at 14.5 per 1,000 children, compared with 8.1 per 1,000 for white children, according to the Children's Bureau, part of the Department of Health and Human Services. More than 3,600 black children in the United States have died as a result of maltreatment in the past decade, a rate three times higher than for all other racial groups. Suicide rates among elementary-age black children have nearly doubled since the 1990s, while the rates for white children have fallen, according to a 2015 report from the Journal of the American Medical Association."
The New Jersey native's first book, That Mean Old Yesterday, was a memoir published in 2007 that deals with corporal punishment from a more personal perspective.
She spoke with The Undefeated about her new book, her journey and her beliefs.
How did you become involved with this subject matter?
I survived it. When I was a kid, I was adopted by a middle-class African-American couple from New Jersey. They believed that 'spare the rod, spoil the child' philosophy. I had never been hit while I was in foster care until I came to their house when I was 5, so it was pretty earth-shattering for me. The people who were supposed to be taking care of me, loving me, nurturing me, actually hurt my body. I never normalized it. It never felt like love or protection. I never forgot how afraid I was, how much it hurt.
I ran away the first time when I was 7, and then again when I was 12. I was just totally unsuited to be violated in this way. It was my experiences in foster care, meeting other kids, mostly kids of color, who were injured in this way by their parents and caretakers, and I knew that I wanted to grow up to write something or advocate against this kind of treatment of children. I knew from the time I was a young girl that I would be involved in this work in my life.