Crime ... by what name?
Tony Jones, Special to The New Tri-State Defender | 4/13/2017, 12:44 p.m.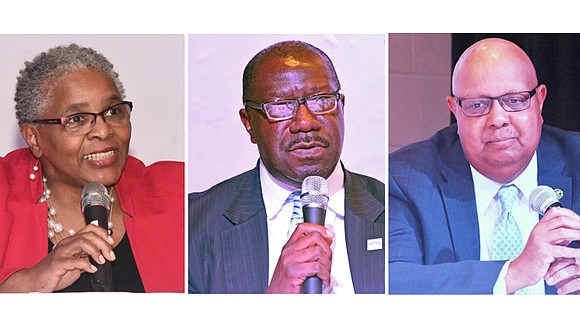 The need to probe for solutions at a forum called "Black On Black Crime in Memphis" produced feelings no less strong than the ones generated by those thoroughly disgusted with the gathering's title.
The forum was held on the evening of April 6 in the Little Theatre on the campus of The LeMoyne-Owen College (LOC), Memphis' only HBCU (historically black college and university).
The pushback flared on social media, particularly on Twitter, where now-freelance journalist Wendi C. Thomas was out front in calling out individuals and institutions she said were perpetuating a myth.
"Enough with the racist myth of 'black-on-black-crime,'" Thomas posted, adding that it was a "racist invention" and supplying stats to buttress her case.
Sponsored by LOC's Accelerated Studies for Adults and Professionals (ASAP) and the Margaret James Social and Behavioral Sciences Organization, the forum met its goal of seeking solutions to actual – not virtual – reality, ASAP Program Director Bruce Cole said.
"I wish the people that are talking on the Internet would have shown up, and I guarantee you they would have been enlightened," Cole said on Tuesday during an interview with The New Tri-State Defender. "They would have found that there was absolutely nothing negative that came of it. They could have even offered their opinion about the forum's name there."
Cole said the forum's name was chosen because "it was appropriate to what is going on in Memphis, and particular in that zip code, 38126. There are horrible things happening in this city and this nation and we feel it was a necessary conversation to have.
"The purpose was to have a healthy dialogue for people to share and for them to take back solutions they could share."
The weekend Internet storm in reaction to the black-on-black crime label was a reflection of ongoing criticism and concern in multiple quarters in myriad parts of the country.
For her part, Thomas looped former Mayor Dr. Willie W. Herenton and Mayor Jim Strickland into the myth-perpetuating category, referencing comments Herenton made earlier in the year at a prayer breakfast hosted by Strickland.
And she took the TSD to task for its headline advancing the forum: "LeMoyne-Owen College panel to probe black-on-black crime."
TSD Publisher Bernal E. Smith II responded with this post:
"How can one report on or advance an event without calling the event by its formal name? Do you suggest we take editorial liberty in calling the event something different than what it's organizers named it? Our goal in this piece was to inform our readers about the event not editorialize about the merits of the notion of 'black on black' crime as we referenced it in the advance. I happen to agree with your premise and believe we should and are working to change the language and challenge the thinking, that advance was simply a presentation of the pertinent facts/details of the event not an intentional or blind perpetuation of the 'myth.'''
The panel featured Greater White Stone Baptist Church Pastor Rev. Roger Brown; Memphis & Shelby County Crime Commission Vice President Harold Collins; Southwest Community College Business and Criminal Justice Chair Dr. Wesley Fox; Shelby County Division of Corrections Director William J. Gupton Jr.; LOC Social and Behavioral Sciences Chair Michael Robinson; University of Tennessee Health Science Center professor and American Psychiatric Association President Dr. Altha Stewart.