Shemar Moore: "The Bounce Back" Interview
"The Bounce Back" is now available on DVD and streaming online.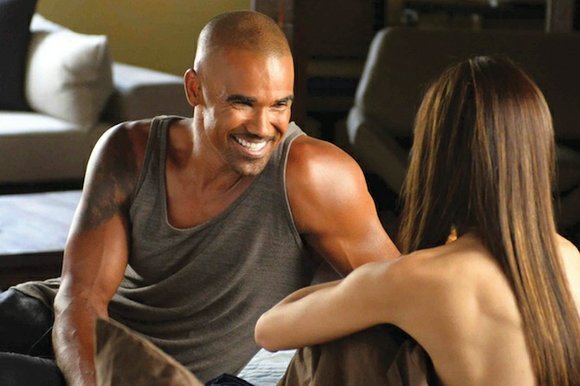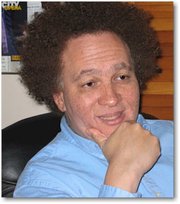 Shemar Franklin Moore was born in Oakland, California on April 20, 1970 to an African-American father and a mother of Irish and French-Canadian extraction. Shemar spent his early years abroad with his single-mom in Denmark and Bahrain until the two returned from the exotic locales in 1977.
They settled in Palo Alto, where he graduated from Henry Gunn High School before studying Communications and Theater at Santa Clara University. While still in school, he started modeling on the side to help pay the bills.
Since college, Shemar has flourished both as an actor and as a fashion model. He's probably best known for playing Derek Morgan on the TV-series Criminal Minds for 11 seasons and for the 8 years he spent prior to that as Malcolm Winters on the popular soap opera, The Young and the Restless.
Here, he talks about starring opposite Nadine Velazquez and Bill Bellamy in the big screen release, The Bounce Back, now out on DVD and streaming online.
Kam Williams: Hi Shemar, thanks for the interview. I'm honored to have this opportunity to speak with you.
Shemar Moore: Well, I appreciate your taking the time to show me love and to talk about the movie, Kam.
KW: What interested you in The Bounce Back?
SM: It was the sweet, fun script that had been around about a decade. But it's all about timing. 10 years ago, I was just getting my feet planted with Criminal Minds. It didn't work out with my schedule back then. Fortunately, the script came back around. I thought it was a silly, fun, sweet story.that people would like. To be honest, in the beginning, I knew that the transition from Criminal Minds was on the horizon, so I started thinking about the next steps I could take as an actor, going forward with my career. After unsuccessfully shopping the script around, I seized upon the opportunity to produce the film myself. I said, "Why not go the independent route?" I felt that I could identify with the Matthew Taylor character. I just needed some help with the others. So, I went and found Bill Bellamy who I'd so much fun and chemistry with on The Brothers years ago. I knew he could deliver the jokes and bring the relationship of being my best friend and manager to life. He liked the idea and we knew Nadine Velazquez from within our circle of friends. We showed her the script. She was interested, and pieces kinda of fell into place from there. And the next thing you know, here I was executive producing the picture, and raising $630,000 through my fan base. I call them my Baby Girls. It was a great hug and pat on my back that they believed in me and were so loyal to me. I'm very proud that we not only made a movie, but got it out into theaters, and that my Baby Girl Nation was a part of it.
KW: How similar are you to your character, Matthew Taylor?