WHERE DO WE GO FROM HERE?
Rev. Earle J. Fisher, Special to The New Tri-State Defender | 4/6/2017, 11:31 a.m.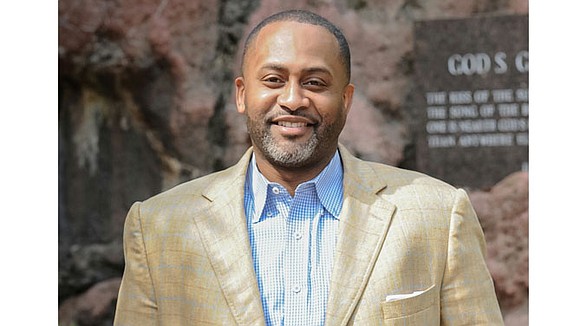 Every April 4th in Memphis since 1968 is memorable. It's hard to put into words the impact and legacy of Dr. King's assassination at the Lorraine Motel. In 2015 I was honored to give the April 4th tribute address and lay the wreath on the balcony near room 306. Words cannot describe the vastness of my emotions. It really is a big deal. Not just to Memphis, but to the world.
As we approach the historical, yet tragic, milestone of the 50-year commemoration of King's assassination, we are met with the burden of pause and responsibility. It is incumbent upon us to reflect on King's Dream and his disenchantment. We must be careful not to be drowned by the nostalgia.

As the MLK50 website points out, Dr. King's platforms centered on poverty, better jobs (with higher wages), decent housing, quality education, justice, and peace. Therefore, even as the National Civil Rights Museum orchestrates myriad events in honor of Dr. King, coupled with a righteous analysis of the trajectory of Memphis since 1968 by Wendi C. Thomas through the MLK50 project, those of us committed to the cause of justice and cultivated by The Movement for Black Lives must bear witness to the realities of the progress we've made...or not.

Even as many politicians, pundits and even some preachers emerge from behind the obscure shadows of the status quo, we now need an intensified resolve to move beyond the pageantry of such an august occasion. Dr. Valerie Bridgeman once said to me, "One thing is for sure about Memphis. We worship our dead."
She's right. And when this worship is connected to a white supremacist sentiment and infrastructure, we will honor the man who died fighting for living wages, sought to eradicate racism, and remained committed to non-violence, through a subtle presentation of pageantry and passivism.

If King was asked to assess the state of affairs in the city of his assassination almost 50 years later, I believe King would accuse us of hypocrisy. We claim to honor King but have done little to procure progress in the platforms for which he stood.

How far have we come, really?
It's not hard to compare the racial and political climate of the 1960's with 2017. What Dr. King called "The problem of poverty" is still prevalent with 21 percent of Memphians living in it. According to Smart City Memphis, "Today, 72 percent of White workers earn at least $15 an hour but only 46 percent of people of color (do). Those are the same levels as 1980."
Add to that, we have money for police badges and city banners but no money for black lives.

It was political surveillance and the comprehensive conspiring of the federal government, the Memphis Police Department and Memphis's elected officials that made King a sitting duck on the Lorraine Motel balcony.

It is sacrilegious to wave flags of pomp and circumstance without legitimately changing the foundational and structural inequities that continue to strangle the dreams of freedom and liberation for the majority of citizens in the city and the majority of people of color in the country.