CME Church connects 'history' to a new healthcare center
Tony Jones, Special to The New Tri-State Defender | 4/6/2017, 11:45 a.m.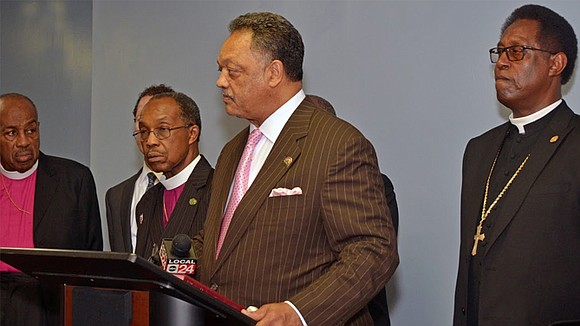 Closed since 1980, the historic Collins Chapel Connectional Hospital building has a new heart beat. If the next nine months go as planned, the funding will be in place to proceed with the development of a 28-bed Medicare skilled nursing facility.
The Christian Methodist Episcopal (CME) church opened the hospital in 1910 during the height of segregation. Seven decades later, integration had changed the healthcare industry landscape and Collins Chapel Connectional Hospital shut its doors.
On Monday, officials with the CME First Episcopal District detailed a $3 million national fundraising effort that would lead to a new use for the building at 409 Ayers Street, near the medical district.
The Collins Chapel Health and Rehabilitation Center project already has received Certificate of Need approval from the State of Tennessee Health Services and Development Agency.
"We've been working on this the last six years with our college of bishops and the denomination, talking with healthcare professionals to let us know of the vital areas that are underserved for both the black and white communities," said First District Presiding Prelate Bishop Henry M. Williamson Sr., who serves as the center's board chairman.
"In this present day we must have specialized services in our community for an aging community and a changing environment."
The CME church's has a robust, nine-month fundraising goal.
"We look forward to having 1,000 donors a month to support this initiative," Williamson said.
The renovation project was announced at Mt. Olive Cathedral CME Church, 538 Dr. Martin Luther King Jr. Ave., as part of a commemoration of King's assassination in Memphis 49 years ago. The Rev. Jesse Jackson served as the keynote speaker.
Jackson ran down a list of stats, building a case for the threat he said poorer Americans are facing from the Trump administration and Congress.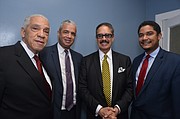 "One of the cruelest things we've seen in our times is for the richest cabinet in our history, worth $15 billion, to try to destroy healthcare for 15 million as their first mission," he said.
The theme for the evening gathering was "The Healthcare Crisis In America: Calling for Adequate and Sufficient Healthcare for all Citizens in the Nation.
Williamson, who introduced Jackson, noted the planned center's close proximity to the medical district.
"When someone has a specialized need, you want the regular hospitals to send them to you. So we are building bridges rather than walls to the health community around us," he said.
"Some of the major hospitals have phased out certain services they are no longer able to give or share. We have experts on our board that are helping us find the needs for affordable health care that are not being met in our area."
If England and Canada can find a way to give affordable health care, why not America, Williamson asked.
"Our Congress has affordable healthcare and it's free. If our president has affordable healthcare and it's free, why not return those tax dollars to African Americans? Indeed, all Americans, red, yellow, black, brown or white?"
Patricia A. Rogers, the project's public relations director, called the initial fundraiser a success, adding that former Congressman Harold Ford Sr. has pledged $30,000 to the effort. Several members of the Ford family were born at Collins Chapel Connectional Hospital and the family was well represented at Monday's announcement.
Dr. Andrea Miller, president of The LeMoyne-Owen College, also was born at the hospital.
"It was the only place my mother could go," she said.
Bishop E. Lynn Brown, who worked with Jackson and others during the civil rights era, said the renovation project is in keeping with the purpose of churches.
"This is about ethical resiliency," Brown said.
"We live in a world where we have to face the crises that confront us all. We are diving into the labyrinth of economic development so we can pull people out of poverty, low self-esteem so they can have pride in their homes, their church and their families."