LEGACY: Joan Elizabeth Lee
Ask anyone who really knew her how many marches and picketing demonstrations that Joan Elizabeth Lee was a part of and a likely response will be "too numerous to recount."
TSD Newsroom | 9/29/2016, 1:19 p.m.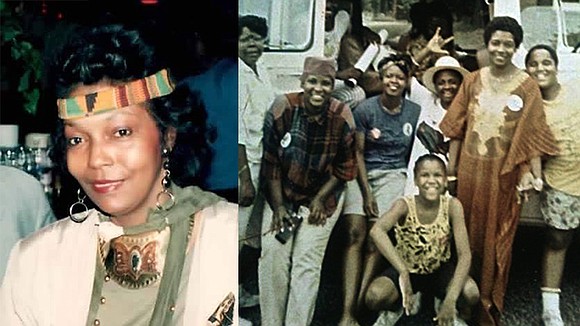 Ask anyone who really knew her how many marches and picketing demonstrations that Joan Elizabeth Lee was a part of and a likely response will be "too numerous to recount."
No. 8 in Robert Edward Lee and Alversa Williams Lee's line of 14 children, Ms. Lee, who was born in Lexington, Tenn., died Sept. 18 still firmly in grip of a civil rights movement commitment that began in 1960 at age 14. She was 70.
A homegoing salute is set for 11 a.m. on Saturday (Oct. 1) at St. Andrew AME Church, with visitation an hour earlier. The wake will be on Friday from 4 p.m. to 6 p.m. at R.S. Lewis & Sons.
Ms. Lee was born to attended Carnes Elementary School and graduated from Manassas High School in 1964, With the sit-in demonstrations spreading through the South, Ms. Lee got involved, joining the NAACP Youth Council. She was arrested three times during these protests.
In 1963, at age 17, she participated in the historic March on Washington. Twenty-five years later and determined to pass on the "history, traditions and spirit of the civil rights movement," Ms. Lee was among 15 people – many of them youth – who traveled 900 miles (in a van that had seen better days) for the commemoration of the march forever associated with Dr. Martin Luther King Jr.'s "I Have a Dream Speech."
Along with thousands of others from across the United States, she participated in the March Against Fear in 1966 after James Meredith was shot down on a highway in Mississippi. Ms. Lee was one of the few women to attend The Million Man March in Washington, D.C. in 1995. Two years later, she traveled to Philadelphia for The Million Women March. In a 2015 documentary entitled, "Voices of the Civil Rights Movement," she told her story from the perspective of a teenager at the March on Washington. http://voicesofthecivilrightsmovement.com
In 1983, Ms. Lee and her sister, Elaine Lee Turner, founded Heritage Tours, the first African American sightseeing tour company in Tennessee to focus on historical black landmarks in Memphis. Heritage Tours has brought to light many historical locations, including the Slave Haven Underground Railroad Museum.
Heritage Tours research revealed the unmarked graves of nearly 200 forgotten, unknown slaves buried in Elmwood Cemetery. In 1985, Ms. Lee and her brother, Clifford, traveled to Chicago, where they invited Nation of Islam leader Louis Farakhan to Memphis to eulogize the unnamed men, women and children. The historic ceremony was held at The LeMoyne-Owen College and attended by hundreds.
Because of their outstanding work in promoting cultural awareness in
The city of Memphis tapped into Heritage Tour's success in promoting cultural awareness, designating the firm manage the W. C. Handy Home and Museum. In 1997, Heritage Tours, along with Mattie Sengstacke, (historian and interpreter at Handy Museum), established the W. C. Handy Heritage Awards, which annually recognizes Memphis musicians.
Ms. Lee hosted the Library Channel TV Show "Around Town," interviewing notable personalities and recognizing the achievements of individuals around Memphis and beyond. She served on the Ida B. Wells Historical Marker committee and was instrumental in getting a marker on Beale Street at the sight of Wells' newspaper, The Memphis Free Speech. Her many accolades include receiving the Women of Achievement Award and the Memphis Living Legends Civil Rights Award (New Sardis Baptist Church)..
Ms. Lee Memphis State University and was later employed at Memphis International Airport and General Electric. She was also a social worker and counselor and was employed by Memphis Housing Authority and the Community and Economic Development.


Formerly married to Lucious Nelson, Ms. Lee leaves two sons, Gregory Steven (Tameka) and Brian Edward; a grandson, Gregory Kahlil; sisters, Ernestine Lee Henning (Bishop Cornal Garnet Henning) of Los Angeles, Sandra Faye Lee Swift (Odell) of Louisville, Brenda Aleece Lee Turner, Elaine Lee Turner, Peggy Jayne Lee (David) and Susan Carlotta Lee; brothers, Wesley Gene Lee, Clifford Daniel Lee, Mark David Anthony Lee, Timothy Claudius Lee and Ekpe Abioto (Fatou). Two brothers preceded her in death, Robert Arnold Lee and Lewis Edward Lee.