'Moving parts' aplenty in aftermath of grand jury decision
Requests for a special prosecutor and an investigative grand jury among activity expected next week in the case involving the fatal police shooting of Darrius Stewart.
Karanja A. Ajanaku, kajanaku@tsdmemphis.com | 9/28/2016, 1:18 a.m.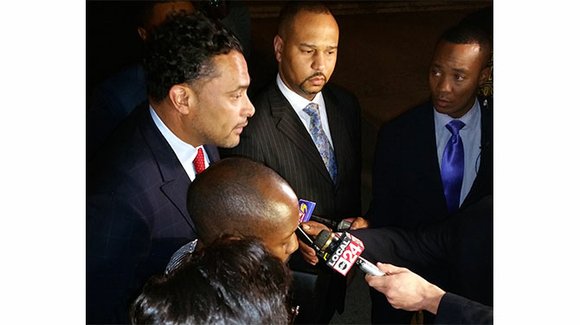 After months of little visible activity from a legal standpoint regarding the fatal police shooting of Darrius Stewart, there now are multiple moving parts, with the pace expected to quicken even more next week.
Carlos Moore, one of several attorneys involved with representing Mary Stewart and Henry Williams, the parents of the unarmed 19 year old killed on July 17, said paperwork will be filed next week seeking the appointment of a special prosecutor. The family wants a prosecutor that ultimately would fashion a grand jury presentation to secure the indictment of Memphis Police Department Officer Connor Schilling.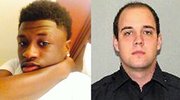 The request would be made to Gov. Bill Haslam and to the office of the Tennessee Attorney General, said Moore, who spoke to The New Tri-State Defender on Saturday morning.
Moore noted that around the country there is precedent for governors directing the use of a special prosecutor, including the high-profile Florida case where neighborhood watchman George Zimmerman was indicted (and subsequently acquitted) for killing unarmed teen Trayvon Martin, and in New York regarding police misconduct.
"We're looking for something similar in Tennessee and I believer there is a chance that could happen," said Moore.
This week's public viewing of a flurry of activity began Tuesday afternoon when Shelby County District Attorney Amy Weirich announced that a grand jury had rejected the D.A. Office's recommendation that Schilling be indicted for voluntary manslaughter and employment of a firearm during the commission of a dangerous felony.
With media and public interest running hot, Weirich also announced that the D.A.'s had petitioned Chancery Court to allow the posting of the Tennessee Bureau of Investigation case file on the D.A.'s website. On Thursday, attorneys for Darrius Stewart's parents filed a motion to postpone the release "to prevent the unwarranted dissemination of extremely private and sensitive information before counsels have an opportunity to thoroughly review and suggest redactions."
On Saturday, Moore said, "These were the last moments of their son's life and more than likely there were some mind boggling or emotional information that we want our clients to have the chance to digest before the general public starts calling them saying the different things that they say when a person dies."
On Friday morning, the D.A.'s Office still was awaiting a hearing date allowing release of the file. "The family and anyone else will have certainly have their day in court before the decision is made," said a spokesman for Weirich's office.
The TSD had not yet reached a D.A. Office spokesman by today's Digital Daily deadline.
Darrius Stewart died after Schilling shot him twice. Schilling made a traffic stop on the evening of July 17 at 5799 Winchester Road and Stewart was a passenger in the car. Stewart was put in the back of the squad car while Schilling checked for warrants. Two outstanding warrants popped up in Iowa and Schilling reportedly opened the door to remove Stewart, place him under arrest and put him in handcuffs.
According to Schilling, Stewart attacked him, striking the officer with his own cuffs. At some point soon after, Schilling shot Stewart, who was pronounced dead at Regional One Health.