Family of Darrius Stewart plans to pursue civil action against city, Schilling
Still seeking justice after DOJ announces "insufficient evidence" for civil rights prosecution.
Tony Jones | 9/28/2016, 1:52 p.m.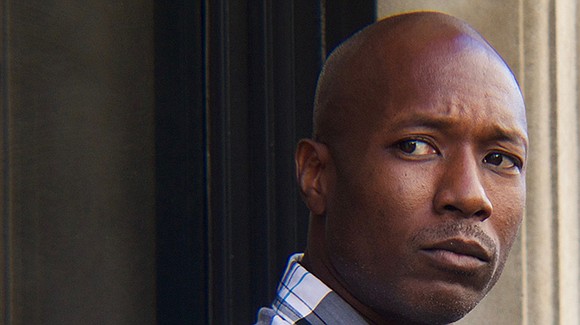 Henry Williams, father of slain Memphis teenager Darrius Stewart, alongside the family's legal team announced Tuesday (Sept. 27) that they will be heading to civil court on Friday Sept. 30th to seek legal remedy against the Memphis Police Department and Officer Connor Schilling for the shooting death of young Stewart.
The new development in the case was revealed a bit more than an hour following an earlier press conference led by U. S. Attorney for the Western District Ed Stanton III.
In that press conference, Stanton announced that no federal criminal civil rights charges would be filed against Schilling, who killed Stewart during a traffic stop in July 2015. Stanton said that federal prosecutors, FBI agents, Justice Department Civil Rights Division attorneys and a forensic scientist from the Tennessee Bureau of Investigation reviewed the case against Schilling — and agreed that for civil rights charges to be filed, the DOJ would have to prove Schilling acted willfully to deprive Stewart of his Constitutional rights.
Stanton explained that two requirements would have to be met to prove a violation of federal civil rights statutes: using an unreasonable amount of force and acting willfully with a bad purpose. The decision not to prosecute was decided because they felt, "that the evidence was insufficient to prove beyond a reasonable doubt that Connor Schilling violated a federal criminal civil rights statute," Stanton said, "Accordingly, the review into this incident has been closed without prosecution."
Just over an hour later, Williams and the family lawyers reacted to the news and announced their next step, saying they were disappointed that U.S. Attorney's office did not conduct its own investigation.
"The question is whether the Justice Department did an investigation," said attorney Murray Wells, on behalf of the family. "They apparently reviewed the same information that the district attorney reviewed, but did nothing independently. We are saddened, but think it is a somewhat predictable response based on what happens here and what happens in other places. We will be pursuing this with or without the Department of Justice."
Father Henry Williams says he was "hurt and shocked" by the announcement.
"It didn't seem like they put in enough effort in making their decision," Williams said. "It shouldn't take that much to prosecute (Schilling) because the evidence was right there in their face. He didn't follow procedure. He did a lot of things to my son he wasn't supposed to do. He didn't call for backup…it seemed like he took the law into his own hands."
Congressman Steve Cohen, who requested the DOJ review, expressed disappointment that criminal civil rights charges aren't coming.
"I am disappointed that the Department of Justice will not be bringing civil rights charges against Officer Schilling," Cohen said in a statement. "But I am pleased that the Department of Justice and U.S. Attorney Stanton conducted a complete and thorough investigation into the shooting of Darrius Stewart, which I requested.
"Despite DOJ's decision, however, there was still a miscarriage of justice," Cohen's statement continued. "The standard for an indictment for a federal civil rights charge is extremely high, so I understand and respect U.S. Attorney Stanton's decision, but there can still be a miscarriage of justice even when civil rights violation standards are not met. District Attorney Weirich must agree since she requested a manslaughter indictment, but for whatever reason, the grand jury failed to follow her recommendation. I suspect the Stewart family will now pursue a civil suit, and I hope justice will be meted out."