'Community Conversations': Getting started in Frayser
The first of Mayor Jim Strickland's proposed "community conversations" had its ups and downs as people tried to have their concerns heard within an hour's time.
Montee Lopez, Special to The New Tri-State Defender | 10/28/2016, 1:15 p.m.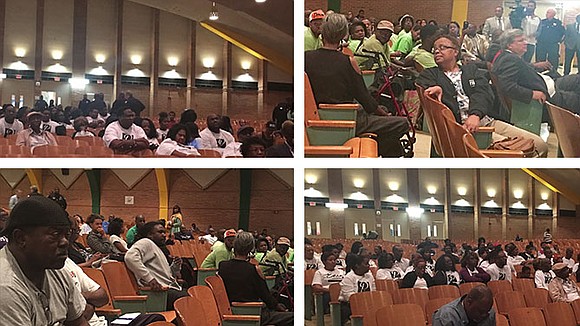 The first of Mayor Jim Strickland's proposed "community conversations" had its ups and downs as people tried to have their concerns heard within an hour's time.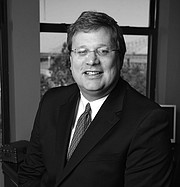 About 100 people gathered Wednesday night in the auditorium of Martin Luther King Preparatory High School in Frayser to hear what the mayor, the Memphis Police Department director and other city leaders had to say about the status of their community.
Strickland proposed such smaller conversations after a large meeting at Greater Imani Church in July. That session grew out of an agreement that ended activists' shutdown of the Hernando Desoto Bridge.
With the "Community Conversations," the intent is to focus on individual sections of Memphis and Frayser was first up.
"I thought it was fantastic," Strickland said. "I thought people expressed their concerns and the vast majority of people feel the same way – they appreciate the police. They'd like more activity from the parents, from the public and from their local government."
A panel of six community and city leaders representing various parts of City of Memphis government listened to residents' concerns and brainstormed with them about how to make things better, including building on some efforts already underway.
"I think it's a start," said the Rev. Ricky Floyd, pastor of Pursuit of God Church, which is located across from MLK Prep.
Floyd's church is very active in Frayser, often partnering with job placement services to help people find employment and providing transportation for those who struggle to get to the job.
"I celebrate the fact they came to the Frayser community and allowed our voices to be heard," Floyd said. "Although I feel the conversations were too controlled. (A) lot of people didn't get to hear their questions answered or their opinions expressed."
Osie Lewis, executive director of the Ed Rice Community Center, talked about the things his center does on a daily basis to encouraging more community involvement in Frayser. The Frayser community can't – and won't – be taken seriously if neighbors don't work together, he said.
"We don't have a country club in Frayser," Lewis said. "We have the Ed Rice Community Center."
The community center is known to serve as a safe haven for kids, with those who work there sometimes stepping up to report signs of potential abuse. The center feeds students in need and has after-school programs to help students prepare for achievement tests.
"When we go by houses on Walnut Grove, I ask them what kind of people live in those houses, Lewis said. "They said, 'rich people.' I tell them, 'no, it's smart people – people who've applied themselves."
The center has a zero-tolerance policy for bullies and illegal gang activity and tries to intervene before the need to summon police.
Shelby County Schools Board ember
Stephanie Love, who represents the area on the Shelby County Schools board, heard parents share concerns about their children's education and their safety inside the schools.
Parents did not hide their disdain with the way they say things are being handled at Trezevant High School. They pointed to what they said was a declining graduation rate, expressed fears about limited options for graduating senior and complained that student behavior is getting out of control.
"We've been outside the school protesting," Audra Johnson, the mother of a Trezevant High School student, said. "Why do we have to call (Love) to tell you something is wrong? You see the problem!"
Love said the graduation rate at Trezevant actually is up and that data on recent graduation rates hasn't come in yet. Love said she was not at liberty to discuss details of an ongoing SCS inquiry into concerns about grades and transcripts at Trezevant.
MPD Director Michael Rallings, who had to leave early, lamented the numbers of teens, mainly young black men, who have been remanded into custody.
"I'm not here to tell you that the Memphis Police Department is here to save the day," said Rallings, who urged residents to be alert for crime and to report what they suspect or see.
One man was removed after he became belligerent and refused to respect decorum. Shouting "Black Lives Matter," he was escorted out by officers.
NOTE: The next conversation is planned for November. The community of focus has not been announced.