Path to 21st Century police force has Town Hall stops
Tony Jones, Special to The New Tri-State Defender | 10/27/2016, 1:33 p.m.
Several miles apart and resting in distinctly different sections of Memphis, a church and a community center will soon be the venues for town hall meetings that are part of a process envisioned as a way to strengthen the performance of the Memphis Police Department.
On Wednesday, the Department of Justice (DOJ) announced the meetings as elements in the beginning phase of a two-year comprehensive review of MPD. They are set for November 29 from 6 p.m. to 9 p.m. at Mississippi Boulevard Christian Church at 70 N. Bellevue, and November 30 from 5 p.m. to 8 P.M. at the Hickory Hill Community Center at 3910 Ridgeway Rd.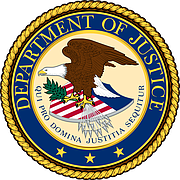 The rollout at the Clifford Davis/ Odell Horton Federal Building featured the DOJ's regional leader, Edward Stanton III, U.S. Attorney for the Western District of Tennessee; Mayor Jim Strickland; MPD Director Michael Rallings; and Noble Wray, chief of the Policing Practices and Accountability Initiative run by the DOJ's Office of Community Oriented Policing Services (COPS).
Strickland said the City of Memphis learned of the option of such a review in April and that Rallings met with review associates in May. Several meetings followed, with the City of Memphis formally inviting the review in August shortly after Rallings was appointed permanent director.
"This is a review that I have wanted since I have taken office," said Strickland, adding that it was a matter of who was to do it.
"We have been thoroughly convinced that this collaborative partnership is the way for us to go. It is a great partnership for MPD to strengthen on every front – our relations with the community and our fight against violent crime."
Dubbed the COPS Collaborative Reform Initiative for Technical Assistance, the review is designed to be an "objective process to help transform law enforcement agencies through an analysis of policies, practices, training, tactics and accountability methods law enforcement faces."
An initial report with recommendations specific to Memphis are expected in about six months, Wray said.
"It is usually in the neighborhood of about six months later that we release another report, and then at the end of the process there is another report with an assessment of how to reach the identified goals," Wray said. "It is a fully transparent process. It's a process for law enforcement agencies that want to step up. In the end it should improve their policies and improve their relationships in the community."
The review will involve subject matter experts, interviews and direct observations, as well as conducting extensive research and analysis. Police officers, command staff, union officials, interested citizens and community activists are on the list of projected interviews.
San Francisco, Philadelphia, Milwaukee and North Charleston, S.C. are among the cities that have gone through the process. The report on the San Francisco Police Department found issues of concern on several fronts, including accountability, bias, data collection, internal oversight and hiring and transparency.
Rallings said, "This is about trust, accountability and developing a roadmap for success. I'm going to ask all of our officers and our citizens to join with us. … To make long lasting, substantial progress you have to have a road map. But first you have to assess to see where you are, especially when working with the community. I think this is one of many steps we will take to make it happen."