Henderson touchdowns help power Memphis past Tulane 24-14
Memphis is 2-0 to start American Athletic Conference play for the second-straight season.
TSD Newsroom and The Associated Press | 10/15/2016, 11:34 a.m.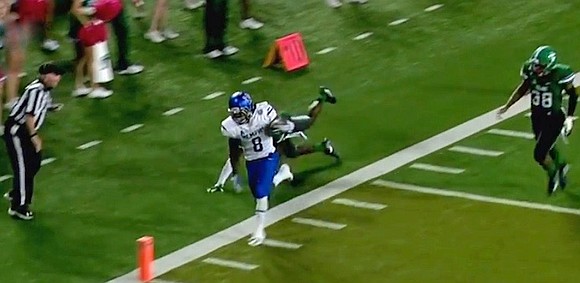 NEW ORLEANS — Darrell Henderson had two long touchdowns, one rushing and one receiving, to lead Memphis to a 24-14 victory over Tulane on Friday night.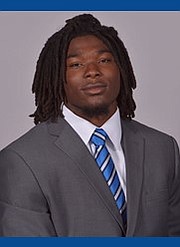 Henderson turned a screen pass from Riley Ferguson into a 46-yard scoring play late in the first half to give the Tigers (5-1, 2-0 American) a 13-7 lead. Early in the fourth quarter he went off right tackle and cut to the sideline for a 45-yard run that made it 24-7.
Jake Elliott, who became the Tigers' career scoring leader a week ago, kicked three field goals and made his 171st extra point without a miss, the longest active streak in FBS. He has 381 points, and has 10 field goals from 50-plus yards on 14 attempts.
Phil Mayhue caught a pass in his 22nd straight game, moving into a four-way tie, which includes former NFL great Isaac Bruce, for seventh on the Memphis list.
Glen Cuiellette's 20-yard TD pass to Kendall Ardoin put the Green Wave (3-3, 0-2) ahead 7-3 but his pass was picked off at the Memphis 1 with 5:59 to play, one of three Tulane turnovers.
For Henderson, a Freshman from Batesville, Miss., the touchdowns were the longest plays of his
career. The multi-TD game was his second of the season. He had two TD catches in the opener vs. Southeast Missouri. He Darrell finished the contest with season-bests for rushing (75), receiving (67) and all-purpose (156) yards.
"I thought the (offensive) line really calmed down there in the second half and was able to open up some seams," had Tigers Head Coach Mike Norvell. "When you get a guy who can run like Darrell in the open field we know he's got a chance to take it. That's one of the great things about this offense, that it's truly built for playmakers, so we can highlight
the versatility of our backs."
Norvell said the Tigers dropped too many passes and failed to take advantage of some opportunities. "(B)ut at the end of the day our guys did what it took to win that game. I'd like to see us a finish a little better. We can't have a turnover there late."
On defense, defensive back Austin Hall had a season-high three tackles for losses. The freshman had three such tackles coming into the game. He
also had a season-best 12 total tackles (10 solo).
"He really fits all the values that we look for - he's smart, tough, and he loves playing this game," said Norvell. "He's maximizing his opportunity and continuing to get better each and every week. He's made a lot of plays for us throughout the season, and being a redshirt freshman, he's showing that he's a guy who can be counted on and has really established himself as one of the leaders on this defense."
Overall, said Norvell, "This was a great game. I thought in all three phases that our guys came out and played a difficult opponent but did what was necessary to win the game. I thought our special teams and our defense were absolutely dominant throughout and I'm really happy with those guys.
"On offense, we've just got to continue to grow and continue to eliminate those silly mistakes that are making it a little bit tougher."
The Tigers piled up 399 yards of total offense against the Tulane defense, one of the nation's stingiest units. Entering Friday's contest, the Green Wave was ranked No. 13 in total defense (309.0 ypg). The 399 yards of total offense are the most allowed by Tulane this season.
Memphis is 2-0 to start American Athletic Conference play for the second-straight season. It is the first time the Tigers started 2-0 in league play in consecutive seasons since 1968 and 1969 (Missouri Valley Conference).
NOTE: Jake Elliott's 50-yard field in the third quarter moved him into a tie with former standout UofM Stephen Gostkowski for the most FG in
school history with 70.