Grizzlies pop 76ers in last get-ready game at home
Next: Memphis hits the road to see how the team takes 'a punch.'
TSD Newsroom | 10/12/2016, 12:49 p.m.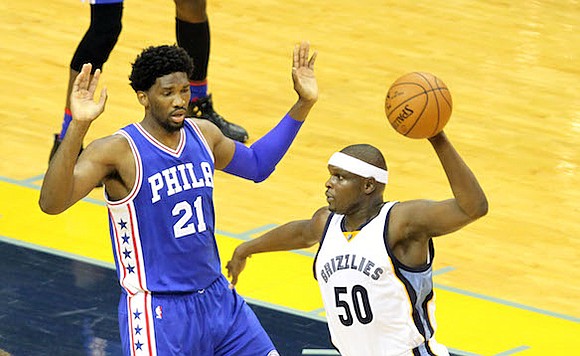 The final preseason game at the FedExForum was a 30-point Grizzlies romp over the Philadelphia 76ers on Tuesday night.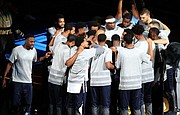 The 76ers are still the 76ers, meaning a bad professional basketball team. The Grizzlies are, well, a good basketball team in pursuit of next-level status under first-year Head Coach David Fizdale.
Score: Memphis 121, Philadelphia 91.
Zach Randolph went 4 of 6 from the three-point line on a night when the Grizzlies let it fly from deep with notable success.
"Whatever the coach needs me to do, I'm going to do, said Randolph, referencing how much he play on the perimeter.
"Like an iguana, I'm going to adapt. Just go out there and play. Whatever I can do to help this team, help my players, my teammates. Whatever I need to do, that's what I'm going to do. Just go out there and play hard, first and foremost."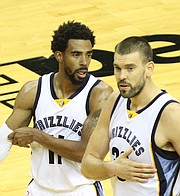 For the record, Z-bo racked 17 points, with 8 rebounds. On his birthday, starting point guard Mike Conley Jr. turned in 17 points and 6 assists. The Grizz's high scorer was Troy Williams with 22 points.
"Really happy with the bounce back," said Fizdale, alluding to a subpar performance against Atlanta and praising the in-game execution. "We had some lapses defensively but overall I thought we were pretty connected. Obviously our offense was really clicking tonight. The Pace was great. Our bigs, it was great to see them get some threes off and confidence from there."
The Grizz hit the road for remainder of the preseason.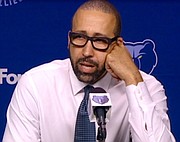 "The road presents its own set of challenges," said Fizdale. "It's just us out there now. We won't have our home-court crowd behind us. Our communication has to be that much better, sharper. Our connection has to be better. We have to be able to weather storms by the other teams and I will be interested in how we are able to respond.
"We still have a long way to go," Fizdale added, completing his answer to a question from The New Tri-State Defender.
"I'm going to be looking at some young guys on the road because our bench is not at that place yet where they ready to play those kinds of minutes. But I am interested to see how we respond on the road when we get punched."
(This story includes a report from GrittGrindGrizz columnist Lee Eric Smith.)