Pack a lunch: A message to graduates
Being prepared isn't just for Boy Scouts, columnist writes.
Kymone Hinds | 5/30/2016, 9:56 a.m.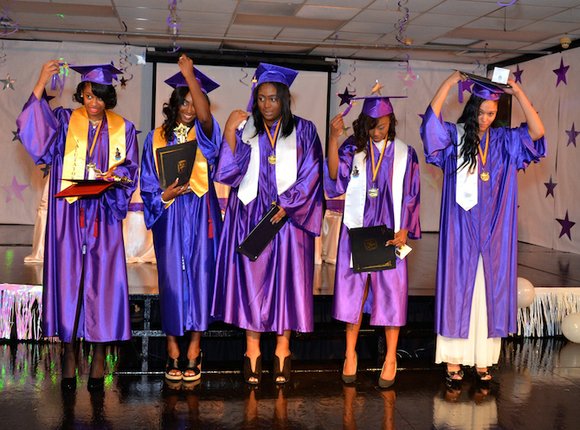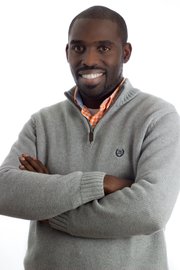 This is graduation season. From kindergarten through college, there are celebrations going on of advancing from one stage of educational pursuit to another. I had the opportunity to attend the first Lester Middle School graduation last week. It was a powerful experience. Seeing families celebrating the young men and young women was quite moving.
I was asked to speak at the graduation for another middle school in our city, the Alcy Adventist Junior Academy. It is a private Christian school. I anticipate parents and other family and friends to be just as excited and exuberant at the accomplishments of those children. In preparation for speaking at this graduation and in reflection of the one I attended last week, there are a few lessons from a Bible story that I think all graduates can benefit from.
It is a story found in John 6:1-15 (and also recounted in the other gospel accounts). This story I believe speaks to all graduates as they consider what is next for them beyond the present accomplishment. Here are a few lessons.
Prepare for beyond the present
In this story, Jesus was teaching a multitude of people numbering over 5,000 men. After a long time being out there it becomes evident that the crowd is hungry and no provision has been made for them. When the close followers of Jesus are commanded by him to take stock of what is out there among the crowd, the only person who had anything with him was this little boy.
It seems that he was the only one prepared for having to stay out there a long time. Maybe he was the only one that brought something with him because everyone else expected the teaching and healing that Jesus was doing to be over sooner. Maybe others brought something and ate it before and did not expect to still be out there. Whatever the case, he was the only one that was prepared for a delay.
It is tempting as a graduate, especially of middle, high school and even college, to think that this is the end of the journey. It is easy to look only at the present. But life demands that we prepare for beyond the present. This graduation (if it is not college) should not be your last graduation. You still have to be ready to apply yourself at the next level of learning. It is tempting even as a college graduate to believe this is the end of learning. It is only the beginning. Become a life long learner.
Acknowledge those who helped prepare your lunch
The young boy with the lunch was the only one prepared but he was not the only person who helped him prepare. I can imagine that the five loaves and two fish that he carried, he had help in getting them. Someone else caught the fish that he had. Someone else baked the loaves. He did not prepare his lunch on his own.
It is the same thing with every person graduating. You did not get here on your own. All of us stand on the shoulders of someone else. Last week looking out into the audience as names were called, I saw parents, grandparents, aunts, uncles and others cheering as those teens crossed the stage. It was clear it took a village to raise those middle school graduates.