Block-party promoter sounds anti-violence theme for Sat. event
Activist says a village-like effort is needed to curb crime.
Myron Mays | 5/26/2016, 12:53 p.m.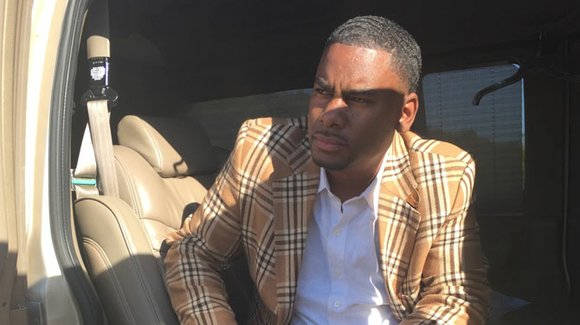 According to statistics released by the Memphis Shelby Crime Commission for January-March of 2016, the major violent crime rate in the City of Memphis increased 16.7 percent and was up 18.3 percent countywide when compared to the same time last year.
Those stats are punctuated by the fact that as of Sunday (May 22) Memphis had experienced its 91st homicide of the year. At this point in 2015, the number was 53. For this year and last, an alarming number of those victims have been individuals under the age of 18.
Memphis native Artemis "Peppa" Williams, a local promoter with deep ties to the city's music culture, is stepping up with his "gift of gab" to "provide a platform where the community sees that we care."
Known as the "Mouth of the South," Williams serves as business partner for Memphis-based hip-hop superstar Yo Gotti. He has partnered with several local agencies and governmental entities to launch the "Anti-Violence Block Party" at Tiger Lane from 11 a.m. to 5 p.m. on Saturday (May 28). Its the first in a series of summer "block parties" to promote safe communities and encourage responsibility and clean living. Each remaining block party will take place on a Friday evening in a different community throughout the city.
"The crime in our city is out of control …," said Williams. "It takes a village, but everybody is out here doing their own thing. We're not collectively working together and I believe that is one of the problems. We have to do this as a community."
Last year during fall break, Williams produced an event that attracted more than 2,500-plus students as he pushed the community message of nonviolence. Notably, there were no reported incidents of crime and violence.
"This is a big thing," Williams said. "We are always looking for something to do, but aren't always making sure we're thinking about our community while we do it. Here, we'll be doing both. Everyone in the same place, enjoying the weather and the long weekend in our city's best tailgating spot."
Each block party will include fun games, motivational speakers, free food and drinks, as well as music and entertainment. They will serve as platforms for local organizations, including the Memphis Police Department, which will have a heavy presence at each.
"They (Memphis Police) have been instrumental in everything I'm doing," said Williams. "A child feels good when they get to laugh and play. They deserve a safe place to be a child. And a police presence needs to be a positive experience. Although there might be a few bad apples, overall they are good people too and need to be seen in a positive light, not only when they are arresting people. I wanna help them to be seen in a positive light."
The MPD support will include its Community Outreach Program (C.O.P.). Support from other quarter includes City of Memphis – Youth Services, Shelby County Schools G.R.A.S.S.Y. (Gang Resistance for Saving Society's Youth), Kroger, GMACW, and former Tigers basketball and NBA star Anfernee "Penny" Hardaway's Team Penny organization.
Thankful for the growing support, Williams said, "There needs to be a consistent movement. We need to start one house, one block and one neighborhood at a time. We are our own hope."