Rev. Charlie Caswell's road
Frayser Pastor 'sees' what he preaches.
Brittney Gathen, Special to The New Tri-State Defender | 5/20/2016, 1:05 a.m.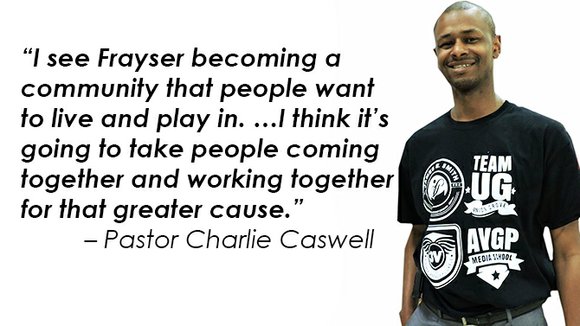 As someone who grew up in poverty in the Dixie Homes Projects, the Rev. Charlie Caswell knows what it's like to grow up with a lack of resources and face going down the wrong path.
Thanks to mentors and taking advantage of opportunities, he's been able to build off of his experiences and to become an active member of the community he loves – Frayser.
"I know now, in doing the work that I do as an activist, that opportunities are there for people who lack the resources and the things that they need, but a lot of the time they don't get them because they don't have a voice. Or, they don't have the knowledge about how to obtain the resources that they need," Caswell said.
The pastor of Union Grove Baptist Church, Caswell's activism reflects his commitment to help Frayser residents connect to available resources.
A way to make an impact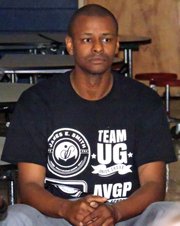 Caswell's interest in connecting people with resources surfaced in Nashville as he worked in Phil Bredesen's campaign for governor.
"One of the things I can say that pushed me to be more visible, vocal and valuable to my community is a meeting I was in while in Nashville," Caswell said. "I heard one of the leaders there say that representatives from Memphis tend to look out for themselves, not really for the people. I asked him to elaborate on that, and he talked about how they introduce new legislation for new projects, but not things that were already working for people who were already doing the work on the ground."
The meeting stimulated Caswell's interest in how money and resources flow to communities. To him, it became a "no brainer" that there needed to be a way to make an impact.
From 2009 to 2014, Caswell served as executive director for the Rangeline Community Development Corporation. He doubled as a success coach for teen parents through the corporation's Frayser baby store, which provided items such as diapers, car seats and bottles and required teen parents to take parenting classes and get prenatal check-ups.
In 2012, Caswell released "How to Become More Visible, Valuable and Vocal to Your Community," a book designed to inspire more community engagement. It focused on the "3 C's" – Communication, Collaboration and Connection, the "3 V's" – being more visible, vocal and valuable, and the "7 P's" – the role of pastors, police, parents, principals, proprietors, politicians and partners.
Two years later and fortified with experience, Caswell started his 3V Leader program to encourage parents, students and stakeholders to work together to benefit students by creating a path towards college, careers and community engagement. The 3V Leader elements include an after-school program, a parent ambassador component to train parents on how to be more active in their children's school and community, an entrepreneurial education focus and a 7 P's Community Council to encourage community partnerships. It also provides three educational funds for students and adults.
"To be able to help people holistically and connect them with resources in their communities is very important," Caswell said. "I believe it saves lives and can cause a drop in crime that we have in our community as well."