TSDtv: Actor, activist Danny Glover talks about the importance of HBCUs
Delivered commencement address at Lane College on Saturday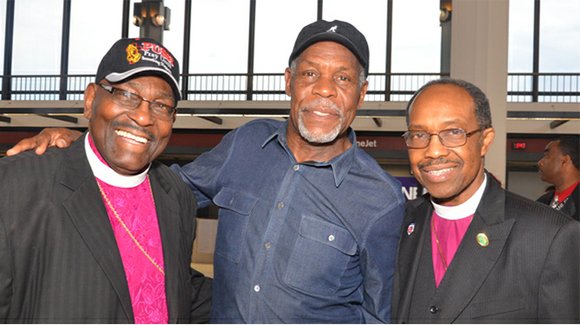 Before actor and activist Danny Glover delivered the commencement address at Lane College in Jackson, Tenn. on Saturday, he stopped for a few minutes to talk to media at Memphis International Airport.
Glover, best known for his roles in The Color Purple and the Lethal Weapon series, candidly spoke about how his own mother went to an HBCU and made it possible for him to attend college — though he went to San Francisco State University.
"My mother, in all her courageous efforts, did every thing she could do for her beloved college, Payne College, and for the Christian Methodist Episcopal Church," Glover said. "Part of my moral underpinning as a child, was when my mother said she was eternally grateful that she didn't pick cotton in September; she went to school in September. And I'm here today, because by the grace of God that woman went to school in September."
Glover, who was raised in the CME church, was welcomed to Memphis Friday by a contingent of CME leaders and members. Watch the entire clip above!