We're already seeing the harmful effects of Voter-ID laws
Charles D. Ellison, The Root | 3/29/2016, 12:14 p.m.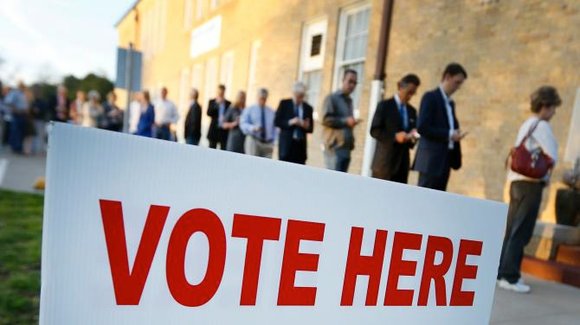 Look out, voting people. The 2016 Democratic presidential primaries have fast become the early-warning detection system on voter-ID laws.
And based on what we've seen thus far, the electoral weather patterns don't look so good.
Conversations on the expanding voter-ID and voter-suppression franchises have, up to this point, centered on election Armageddon scenarios in the general phase. When one is bracing for potentially sinister outcomes on Nov. 8, knowing what's happening in the primary can offer a crucial preparation window. There's good reason for seemingly over-the-top predictions: We're about to witness the first major presidential cycle in generations without the full protection of the Voting Rights Act of 1965. You can thank the Supreme Court for that, ruling in its infinite conservative wisdom to completely gut the one provision—Section 5—that gave the seminal civil-rights-era law any juice to begin with.
"Our country has changed," wrote Chief Justice John Roberts in the 2013 majority opinion (pdf) in the fateful Shelby County v. Holder case. "Problems remain in these states and others, but there is no denying that, due to the Voting Rights Act, our nation has made great strides."
What's he saying about that now? Roberts must have mistaken running backward as a cool, new Olympic sport—or maybe he was fine serving as accomplice to an all-out Republican coup of the national voting system. Clearly unable and unwilling to compete for rapidly growing blocs of diverse voters, the GOP designed a complex perfect storm of electoral corruption at all levels of local, state and federal government: state legislatures passing rigged laws; governors signing them; municipalities and counties with no choice but to comply; election boards deliberately ill-equipped for oversight and response; state attorneys general impotent; Supreme Court driving the getaway car; and do-nothing members of Congress munching on doughnuts at the murder scene.
Less than two full years after that assessment, voter-suppression laws have actually ramped up much earlier than even their staunchest supporters had anticipated.
"And think about it," Don Cravins, National Urban League vice president of policy, tells The Root. "This is just the precursor to the general election."

In pointing out lower Democratic turnout during these entertaining primaries and caucuses, Republican-driven tales leave out the part about how much voter-ID laws are responsible for that. Democratic primary turnout is far lower (less than 12 percent of eligible primary voters) than it was in 2008 (20 percent), and 5 percentage points lower overall than voter turnout in the raucous GOP primary. And while it's easy to dismiss it as lower voter enthusiasm on one side, reports suggest that voter-suppression laws kicked in strong, offering us an early crystal ball into a potentially chaotic general election.
Already, a Brennan Center for Justice analysis shows us 30 percent to over 50 percent drops in Democratic voter turnout in six of the first eight primary and caucus states (South Carolina, Georgia, Virginia, Alabama, Tennessee and Texas).
"Those data suggest that Democratic turnout has dropped more in states with newly enacted voter-ID laws than in states with no new laws," notes Zoltan Hajnal, political science professor at the University of California, San Diego. "It is entirely plausible that newly enacted voter-identification laws are disproportionately hurting minority turnout in these primaries."