BEYOND THE NEWS:
Lee Eric Smith, lesmith@tsdmemphis.com | 3/2/2016, 12:49 p.m.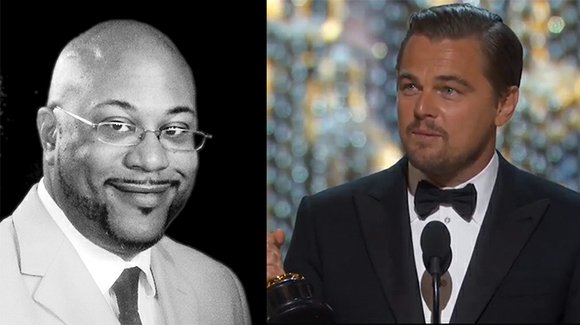 Lots of headlines were made Sunday night at the Oscars. Obviously, #OscarsSoWhite culminated with a scathing, edgy opening monologue by the ceremony's "Bigger & Blacker" host, Chris Rock. There was that weird thing with Rock and Stacey Dash.
Oh, and white people won awards. One of them arguably was a lifetime achievement award – Leonardo DiCaprio, a six-time nominee who finally won best actor for "The Revenant." On a night already brimming with controversy, DiCaprio used his acceptance speech to say this:
"Climate change is real, it is happening right now," said DiCaprio, who has been an environmental activist for years. "It is the most urgent threat facing our entire species, and we need to work collectively together and stop procrastinating."
I agree with Leo. But what troubled me most about what he said is that some African Americans watching at home only saw another handsome, rich white man talking about a so-called "white" issue. That's absolutely NOT the case.
And you might even be wondering what climate change has to do with faith. To me, it doesn't get more fundamental than in Genesis, when God gave Earth to mankind to take care of. Or Jesus' instructions to feed and care for the poor. Trust me: It will be the poorest people in the world who are hit hardest by climate change.
A bit of background: I'd been reading up on climate change for a while before Al Gore's documentary "An Inconvenient Truth" came out. If you haven't seen it – and keeping it real, most African Americans didn't – Gore uses an elaborate slideshow to show the terrifying threat of climate change, and what will happen if we do nothing.
During the end credits, there was a call to action: Gore's team would provide the slides and training to whoever wanted to learn how to deliver the same presentation and spread the word about this global crisis. I signed up. I went.
Not surprisingly, there weren't many people of color at the training – like I said, most African Americans didn't see the film in the first place. The irony is that people of color are feeling the effects early and often – with increasing severity. I'd dare say that if African Americans were truly aware of what's at stake, we would see a movement that would dwarf #BlackLivesMatter.
But trust me, I get it. You talk climate change, it won't be long before you're using a lot of science lingo. Not that black folk can't talk science, but the concepts can be so large that even my eyes started to glaze over.
And if that doesn't turn people off, the doomsday scenarios will. There's the sea level rise scenario, in which Miami, New York City and coastal areas around the world are simply flooded – permanently. There's the new Ice Age scenario, in which the water currents that manage temperatures around the world are interrupted, plunging Earth back into a frozen landscape. Then there's the Greenland/Antartica ice shelf . . .