FORD: Budget 'must define our true values'
Council budget chairman provides insight into how city budget was amended, approved.
Councilman Edmund Ford Jr., Special to The New Tri-State Defender | 6/30/2016, 12:38 p.m.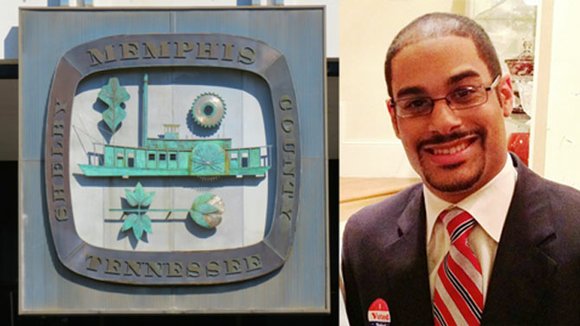 This year, I was able to achieve something that very few budget chairs accomplish. Under my leadership, the Memphis City Council, on its first attempt, unanimously passed Mayor Jim Strickland's budget with amendments.
These amendments were intentionally placed by members of the City Council to help strengthen our communities in several aspects where there is significant need.
Memphis has endured challenges in matters such as poverty, crime, mental health, homelessness, joblessness, and lack of youth activities to name a few. Our Mayor preaches his "brilliant at the basics" sermon every chance he is given. However, during the Council's budget hearings, many Council members found several inefficiencies where the Mayor's brilliance was either hidden or non-existent.
Memphis has endured 111 homicides in less than six months, approaching a record no one wants to break. The U.S. Census Bureau reported that black-owned businesses received less than 1 percent of the receipts in a city whose poverty rate is over 30 percent. Funding for neighborhood projects and youth activities has been minimal. These three examples do not exemplify brilliance by any definition, but they do characterize the basics that we as elected officials must identify and work together to find solutions within our budget. The city budget is Memphis' most significant policy document, and it must define our true values and real commitment to create a place where Memphians can live, work and play.

Since April 19th, most members of the City Council participated in the budget hearing process, where all divisions of government presented their own respective budgets and each division director requested the affirmative vote of the legislative body. The City Council, within its purview, has the elected authority to accept, reject or modify the Mayor's budget requests. Council members vetted all divisions, asking consistent questions making the Mayor's administration accountable for the requested funding.
After the budget hearing process was nearing its completion, Council members proposed and passed several cuts in Mayor Strickland's budget, where the savings was re-appropriated to community needs. From reductions in the Mayor's budget, The City Council approved $1.8 million in the form of grants to 24 nonprofit organizations, centering on three elements: (1) lowering our crime rate, (2) providing year-round opportunities for our youth, and (3) enhancing the quality of life for Memphians, including those who require special needs.
The Mayor's goal is to hire 400 more police officers, costing the city over $20 million annually to implement. Since it is impractical to arrest and police ourselves out of the crime and poverty dilemmas we face as a city, a small investment in non-profits can help in the short and long term. These organizations will be providing funds but will be held accountable in showing progress in confronting homelessness, domestic violence, and mental health. Additionally, these groups will be offering support in education, literacy, organized youth sports and entrepreneurship, and social development. All 24 organizations must report back to the City Council in six months with evidence that taxpayer dollars are being spent wisely.
Several of our communities are still in need of economic and workforce development. The proposal of the Raleigh Springs Mall redevelopment is a good start, but it should not be the ending. Economic development must be done in all areas of the city. For this fiscal year, the City Council earmarked over $2.5 million for other projects in communities such as the Klondike neighborhood and Whitehaven in close proximity of Elvis Presley Boulevard. Furthermore, the Office of Business Diversity and Compliance received $233,000 to provide infrastructure for Minority Women Business Enterprises to compete for contracts and to create a more reasonable playing field, resulting in minority business success.
Finally, the City Council proposed and passed 1.5 percent raises for non-public safety employees. The Mayor already allocated 2.7-3.7 percent raises for police officers and firefighters, but nothing for non-public safety, stating he could not find the funding. Funding was offset from the Executive budget where the Mayor was questioned for its high requests in personnel, including large raises for staff and the addition of new $100,000 salaried employees, much to the chagrin of many Council members.
Ultimately, the City Council passed this amended budget unanimously. Councilmembers Patrice J. Robinson, Jamita Swearengen, Berlin Boyd, Joe Brown, Janis Fullilove and Martavius Jones should be given much credit. Although many items were added, no property tax increase is needed. And, at the end of the day, this budget strengthens our communities.
(Edmund Ford Jr. represents District 6.)