Frayser Athletic League shoots to give youth hope, alternatives to violence
Education, training, change and hope! These are the values that a group of local pastors hope to instill in the youth that will participate in the newly formed Frayser Athletic League.
Brittney Gathen, Special to The New Tri-State Defender | 6/17/2016, 12:44 p.m.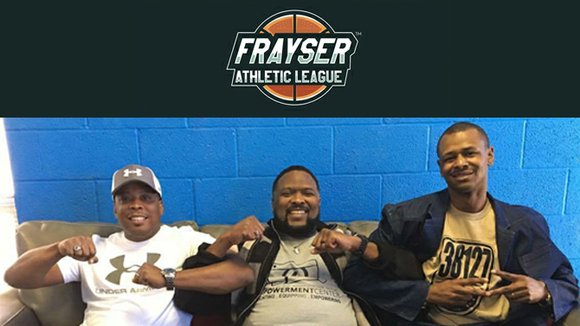 Education, training, change and hope!
These are the values that a group of local pastors hope to instill in the youth that will participate in the newly formed Frayser Athletic League.
For Pastor Barron Martin of One Faith Christian Center, Pastor Charlie Caswell of Union Grove Baptist Church, Apostle Ricky Floyd of Pursuit of God Church and Pastor DeAndre Brown of Lifeline To Success and Lifeline to A Dying World Ministries, it's all about offering Frayser youth an alternative to violent and negative behavior.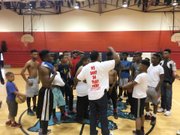 Supplemented with mentorship and vocational training and various other services, the league targets young boys (ages 12-15), who have an interest in playing basketball.
Each pastor is responsible for the youth in one of four zones: Floyd – North: Northaven to Frayser Blvd.; Brown – South: near the Stage-Delano area; Caswell – East: Watkins-Schoolfield area; and Martin – West: the area near Westside Middle School.
"There's a lot of youth violence in the Frayser community," Martin said. "We can create a safe haven for them so that they can avoid gang violence, drugs and all the non-desirable things that are happening in Frayser."
About 300 youth are projected to play in the league, which tips off on June 25 and tentatively is set to run through the end of August. Possible venues for practice and play are Memphis Business Academy, MLK College Preparatory School and Westside Middle School, where school administrators have been very cooperative in helping form the league.
Games will be on Saturdays at 10 a.m.
Martin stressed the other-than-basketball aspects of the Frayser Athletic League, pinpointing mentorship, summer job opportunities, access to vocational training such as barbering and the opportunity to learn graphic design, videography and other skills.
Caswell envisions the emergence of the youth as leaders.
"I hope they will be able to develop more roles as leaders, not followers, in the sense that they will take the initiative when it comes to (combating) bullying or any other bad behaviors that they see," Caswell said. "Young people will be engaged with and know that they have access to mentors and people in the community. They don't have to be pressured to make wrong choices because they have people that can help them get out of (making) those bad choices."
Floyd said, "Many times the male you see is the male you desire to be. …If all they see are gang members, domestic violence (abusers) and drug dealers, their view becomes their vision. If we can give these young people a new view, we can give them a new vision."
The league, said Floyd, will address the physical (exercise), mental (mentorship), and spiritual needs of the participants.
For some of the youth, the league may be a potential alternative to serving time in jail. Pastor Brown will work with youth who've been in trouble with the law, helping to connect them with jobs and other resources. Assigned to the Jr. Blight Patrol, they will be responsible for cleaning the community and maintaining the community garden.
"Opportunities like this can have a positive impact on the child's future by showing them that actions have consequences," Brown said. "But, more importantly, we can show them that the negativity and violence that has become common in our community is actually NOT normal and that they deserve to be and feel safe."
"They will become our ambassadors of goodwill throughout Frayser," Brown said.
Martin said the partnering pastors are working to form programs for teenage girls, adults and younger children and on making the league available year-round. They also want to add other sports.
"We're trying to give these children in our community hope to let them know that there's always more than one way to approach a situation in a positive manner."
(For more information, about the Frayser Athletic League, contact Pastor Barron Martin at 901-870-2799.)