Lockwood, Frayser CDC work to lift neighborhood housing
Frayser CDC Executive Director Steve Lockwood shares how his staff works to improve housing in the community.
Amy Hoyt, High Ground | 6/3/2016, 11:40 a.m.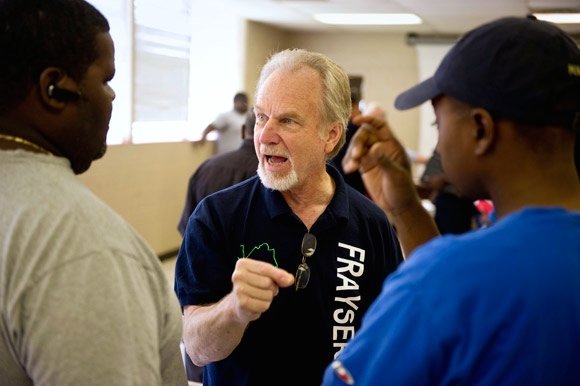 This is the first in a series of stories featuring panelists at the June 13 "What Smart Neighborhoods Can Learn From Frayser" event held at Pursuit of God Transformation Center at 3171 Signal St. in Frayser.
As the Executive Director of Frayser Community Development Corporation, Steve Lockwood is one of many community leaders working to better Frayser.
What is your profession?
I am the Executive Director of a nonprofit housing development corporation for the Frayser community. We buy blighted houses, fix them and then rent or sell them in an effort to improve Frayser. Additionally, we offer various free counseling services – Home Buyer Education, Foreclosure Prevention and Financial Literacy.
What brought you to the Frayser CDC?
I saw an opportunity to assist this community. The forces that allow neighborhoods to decline are powerful and complex. It is never a fair fight. I felt strongly that with a professional organization to work and advocate for Frayser, progress could be made.
What are the challenges for housing in Frayser?
Frayser was Ground Zero for predatory lending prior to the collapse of the mortgage market in 2007. Consequently, Frayser has suffered more housing foreclosures and bankruptcies than any community in Tennessee over the last 15 years. This has resulted in a lot of empty and blighted homes, and a resultant drop in home values.
Accompanying this has been banking regulations and policies that have made it very difficult for new low-income buyers to purchase homes. Consequently, the owners that lost homes to foreclosure in recent years have been replaced by investors, many of them from out of state, that do not have the interests of Frayser at heart.
How are you working to overcome those challenges?
We have developed a strategy of investing our efforts and funds in "swing" areas in Frayser that have blighted homes, but that can be brought back to health. We have found that, with the resources we have available, we can invest in these areas and that other investors will follow us in to acquire and renovate homes. While this often does not result in new homeowners, it does reduce empty and blighted homes. Further, we have found that working in a concentrated area like this dramatically reduces crime and results in increased property values for the area – a benefit both to property owners and to the City and County tax base.
We have also worked to find banks that are willing and able to make low-cost loans to homeowners in Frayser. We have made some progress in this area. However, after years of inactivity, both buyers and real estate agents are unaware that low-income residents can actually get loans and buy homes affordably. Consequently, we are initiating a campaign to raise awareness of the availability and affordability of homes in Frayser.
What makes Frayser so special to you?
Frayser is beautiful, it is located near Downtown. Frayser is full of good, hardworking people who deserve a good, safe place to live.
It is critical that Frayser be helped to become a healthier community. Frayser is a "canary in the coalmine." As goes Frayser, so goes Raleigh, Bartlett, Whitehaven and other communities.