On the record: City Council wants Rallings
Interim director backed by resolution.
Montee Lopez, Special to The New Tri-State Defender | 7/21/2016, 11:14 a.m.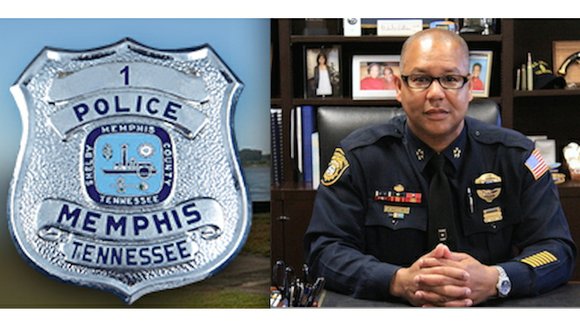 Memphis City Council members may argue over a lot of things, but they have one thing in common – their minds are set on who they believe should be the city's next police director.
The person they want is Interim Memphis Police Department Director Mike Rallings. The faith they have in him showed on Tuesday when they overwhelming passed a resolution asking Mayor Jim Strickland to seriously consider putting Rallings in the position permanently.
"I can't think of a better person for this job," said Councilman Edmund Ford Jr., who sponsored the resolution along with Councilman Reid Hedgepeth.
Rallings is one of six contenders to emerge from a nationwide search to find a permanent police director since the position became vacant in February. Former MPD director Toney Armstrong left the department to become head of security for St. Jude Children's Research Hospital.
Ford spoke highly of the job Rallings has done as interim director, emphasizing how he engaged with demonstrators who took their protests against police brutality onto the Hernando Desoto Bridge and shut down Interstate 40 traffic for about four hours on the evening of July 10.
"Had we had someone else in the position (Rallings) was in, what happened that night on the bridge could've ended differently," said Ford.
A thousand-plus, Memphis-area marchers took a stand following the highly questionable deaths of two African-American men – Alton Sterling in Baton Rouge, La. and Philando Castile in Minnesota – at the hands of police officers. Many were mindful of the fatal shooting in Memphis last July of 15-year-old Darrius Stewart, who died during a traffic stop that went haywire.
Locked in arms with protesters, Rallings, who prayed with them at one point, walked with them off the bridge. An agreement had been made to meet later for additional talks. While the post-bridge meeting fell short of what many had hoped for and a follow-up meeting is pending after a schedule conflict, the "walk, then talk" strategy generally has been praised.
"For those who want to be critical of how (Rallings) handled the protest on the bridge, I guarantee they don't have the physical, mental, emotional and what I saw on that day, spiritual capacity to do what you did," said Ford.
Several council members said they would not vote for any of the others on the list that resulted from the national search, believing the right man for the job was sitting in the room.
Rallings, who at first said he didn't want the job, decided to apply after encouragement from Strickland. He now says he'll take the job if offered it by Strickland, vowing to trust the process.
Interviews with the six candidates are set for August, with a recommendation to the City Council, which has the power to say yea or nay, expected soon after.
During a council committee meeting Tuesday morning, Rallings said he has over 2,000 officers serving right now, and that he's working hard to keep them. The prospect of a residency requirement for city employees makes that task harder, he said.
The City Council has before it a resolution by Councilman Martavius Jones that would require city employees to live within Memphis city limits. On Tuesday, the measure was tabled for another two weeks, providing time to gather more information. The measure would have to be approved by August 23 to be placed on the ballot for the November election.
Jones said the absence of a residency requirement, which is opposed by Strickland, is costing the city much-needed revenue.
Rallings warned the council of the damage such a requirement t could do to the police force. He said some people have dropped out of the recruit application process because of the possibility of the requirement.
"I've had people from across the Mid-South tell me, 'I want to come work for you, but they can't sell my house. I grew up in this community. This is where my momma is at and I'm not going to leave'…and I respect that."
Rallings emphasized the city's need for police officers.
"We stand between total chaos and anarchy and what you see today," he said. Please do the right thing."