WHAT'S HAPPENING MYRON?
Making room for 'Power' & 'Empire'; things to do.
Myron Mays | 7/14/2016, 1:12 p.m.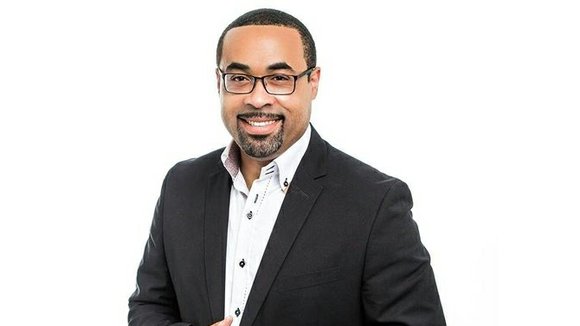 I have been a big fan of "Empire" on FOX ever since my wife got me hooked. I'd heard about "Power" on Starz, but the way my life is set up, there just was not enough room in my schedule for another TV show.
Until recently, I was under the impression that "Empire" and "Power" were pulled from the same theme. Now I know better
This brings me to my point. I'm gonna be a very busy guy this weekend. I'll be binge-watching "Power" trying to get all of the previous episodes in before the new season starts Sunday night.
Somehow I'm gonna have to make room for two "favorite" TV shows. "Empire" returns on September 21. I see lots of DVR in my future.
As for the Season 3 "Power" premiere, if you don't find Starz on your cable package, you can always call your cable company and get a free 30-day Starz preview! If you're like me and have never caught the show in real time, don't forget to give yourself time to catch up on the first two seasons.
Here's what's happening:
AJ Johnson & Faizon Love at Chuckles: Get ready to laugh til it hurts Thursday through Sunday with Ezel and Big Worm! It's the "Friday Comedy Week" at Chuckles Comedy House, 1770 Dexter Springs Loop, featuring comedians AJ Johnson & Faizon Love, both from the hit motion picture "Friday." Go to chucklescomedyhouse.com for tickets and more information.
Harriet Tubman: One Woman's Journey: Harriet Tubman is back as she leads her fellow run-away slaves (you the audience) on a dangerous journey north. The performance includes several moving spirituals, including "Go Down Moses" and "City Called Heaven." Friday, July 15 at Evergreen Theatre, 1705 Poplar, at 8 p.m. Get more information at harriettubman.yapsody.com.
Adult Prom & Poetry Night: "Writeous Soul Presents" is an artist showcase, which consists of poetry, comedy, dance & music. This month, adults will get to experience "Adult Prom & Poetry Night." No theme, just regular prom attire! Someone will be crowned Prom Queen & King. Saturday, July 16 from 6-9 p.m. at the Rumba Room, 303 South Main Street.
Naturals in the City Hair and Wellness Expo: The Naturals in The City Hair and Wellness Expo returns Saturday (July 16) from 10 a.m.-7 p.m. at Minglewood Hall, 1555 Madison Ave. The mission is to create a platform to inspire, educate and directly connect influencers and industry leaders.
On tap are events and workshops designed to inspire those who are making the decision daily to embrace natural hair and are implementing wellness components to transform their lives. For more information, visit naturalsinthecity.com.
Big Baby at the Artistik Lounge: Tameka "Big Baby" Goodman checks in with her smooth blend of soul and R&B. Hang with some of Memphis' coolest movers and shakers on Sunday (July 17) at the Artistik Lounge in the Madison Dance Studio located at 1550 Madison Ave. Doors open at 7 p.m. Cash bar, food available. Admission: $10.
Open Arms Care 5th Annual Jazz & Wine Event: WUMR radio personality Tony Nichelson hosts event set for Friday, Aug. 5, from 6 p.m.-9 p.m. at The Robinson Gallery, 400 S. Front Street. The event features the jazz styling of saxophonist Mark Baker, along with appearances by other artists, including Tameka "Big Baby" Goodman and the Lyrics Band featuring Bird Williams.
The wine reception kicks off the event from 6 p.m. until 6:45pm; the reception will include music, hors d'oeuvres, a silent auction and networking opportunities. Performances begin at 7 p.m. Tickets: $25 in advance; $35.00 at the door. Tables, group rates available. Open Arms Care is a local nonprofit organization serving individuals in Tennessee with intellectual and developmental disabilities.
As always, stay tuned. We're only halfway through July. There's more to come. Until then, that's what's happening!
(For more information, visit whatshappening.network. If you have an event you'd like to submit, email myron@whatshappeningmyron.com. Follow me on Twitter and Facebook.)