WHAT'S HAPPENING MYRON
Myron Mays | 1/28/2016, 1:57 p.m.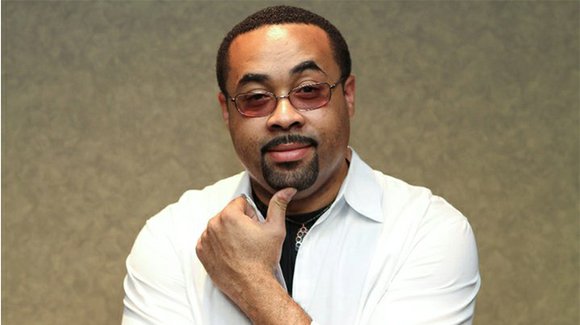 Spoken Word at the Studio
Join me Friday night, Jan. 29th, 7 p.m. at the Withers Collection, 333 Beale St. for "Spoken Word at the Studio." There will be a "Neo-Soul" type vibe with a mixture of some of the best Spoken Word artists in the region. There will be "Open Mic" as well. Admission is $5! Hosted by me, Myron Mays. Find more information: http://on.fb.me/1nwJbwX.
K. Michelle performing live
Catch K. Michelle on Saturday (Jan. 30) at the Reign Nightclub located at 2164 Frayser Blvd. at 9 p.m. Ladies free until 10 p.m. Advance tickets at Reign or at Eventbrite.com. For VIP booth reservations, call 901-518-3563 or 901-364-7086.
Return of 'The TakeOver' set
"The TakeOver" returns on Saturday (Jan. 30) from 2 p.m. until 6 p.m. at Side Street Grill located at 35 Florence in Overton Square. Help celebrate the birthdays of The TakeOver "C.E.O.s" Mike Suggs and Terel Key! No admission charge. The TKO DJs – "Brother John" and "Suave" – will be on the "Wheels of Steel."
Dope on Arrival In Red & Black
The Agency Presents Dope on Arrival; Red & Black Affair on Saturday (Jan. 30) beginning at 7 p.m. at the Height Lounge at 6135 Mt. Moriah Rd. Ext. Performing live will be J. Fields, Archangel, Virghost, Jay Daskreet, JDS and the birthday boy himself, Crisis901! Tickets: crisis901.com; $10 in advance; $15 at the door.
Jazz-A-Fire
The vocals of Cequita Monique will mesh with the Prime Cut Tri during Jazz-A-F!RE on Sunday (Jan. 31) from 4 p.m. to 7 p.m. at Memphis Sounds Lounge, 22 N. Third St. For more information, visit http://on.fb.me/1PivE6h.
Valentine's at The Gallery
Harpist Lyrika Holmes, Will Graves & Soul and saxophonist William Bodley will be the musical guests during the Valentine's Day Wine Tasting & Dinner at The Gallery at Madison Square at 1819 Madison Ave. on Feb. 13, beginning at 7 p.m. Tickets: $75 per person. For more information: http://on.fb.me/1ONEBTL.
Sweet Angel's Birthday Bash
Saxophonist "Sweet Angel" will celebrate her birthday in her hometown on March 5. Sweet Angel's Blues, Black and Bling Birthday Bash will unfold at the VIP Entertainment Center, 3270 Elvis Presley Blvd. from 7 p.m. to 1 a.m. For more information, call Mike Dobbins at 901-246-7545 or 901-338-9901; VIP Entertainment Center, 901-412-6239.
(Got an event you'd like to share? Email me at myron@whatshappeningmyron.com.)