THE MEMPHIS CHALLENGE
TSD Newsroom | 1/23/2016, 12:49 p.m.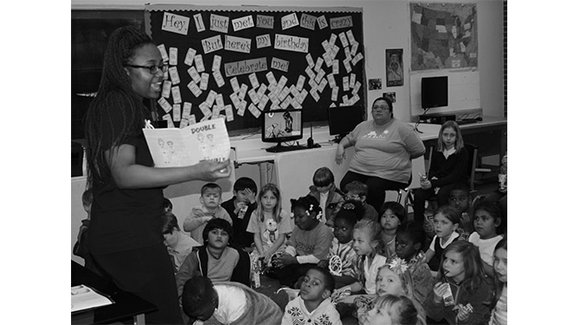 As part of the Martin Luther King Jr. National Day of Service, local teen authors hosted story-hours and programs with local youth on what service means to today's generation.
The project – Tell Me a Story: Service Through Storytelling – hosted by the teen leadership program Memphis Challenge. Teen leaders read their recently published books they wrote themselves. The stories cover topics such as overcoming adversity and the value of family.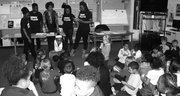 The teens visited Lindenwood Christian Child Care Center on Jan. 15, Baptist Children's Hospital on Jan. 18, with the Ronald McDonald House set for Jan. 22. It is students' way of giving back to their community.
The program included a digital presentation, an author book reading and a break out session where youth discussed how they pledge to serve.
Tell Me A Story: Service Through Storytelling was created by youth for youth and evolved from the students' desire to develop a service project with impact.
Since October, the Memphis Challengers have served as writers, illustrators, production coordinators and now storytellers. In all, 62 teen leaders, ages 14 to 18, participated in the project that produced six storybooks, two digital books and a book of poems.

Tell Me A Story: Service Through Storytelling is one of several enrichment programs sponsored by The Memphis Challenge, a leadership and professional development organization for high achieving students of color. The Memphis Challenge has 25-plus years of service in the Memphis community.