GRITGRINDGRIZZ: Time to bring Hollins home?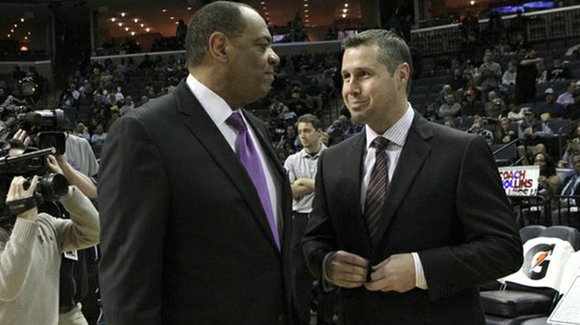 Many Memphians woke Sunday morning to find out that their favorite NBA coach had been unceremoniously fired after watching his team struggle to meet expectations.
The team? The Brooklyn Nets. And the coach? None other than former Grizzlies Head Coach Lionel Hollins. And with the Grizzlies also struggling under current Coach Dave Joerger, some fans are longing to see Hollins scowl from the sidelines at FedExForum once more.
The fact that he ever left is still a sore subject in Memphis. Let's be real: Hollins' exit was questionable at best, and some readers saw it as overt racism. Over his five-year tenure, Hollins had built the Grizzlies from a perennial NBA cellar-dweller into a tough-minded NBA powerhouse.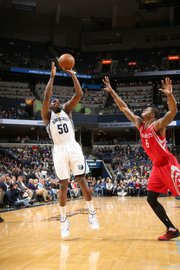 Alongside the "Core Four" of Mike Conley, Tony Allen, Zach Randolph and Marc Gasol, he led the franchise to its one and only Western Conference Finals appearance. That summer, it was a no-brainer that the winningest coach in team history would surely be retained to keep the party going, right?
Wrong. Instead, former Grizzlies CEO Jason Levien opted not to renew Hollins' contract, and hired Hollins' assistant (Joerger) to lead the team. In a city still polarized along racial lines, to some it appeared that Hollins, an African American, had been pushed aside in favor of Joerger, who is white. Some fans still resent Joerger for that reason.
I don't debate that Hollins got a raw deal. Even Joerger has said that his predecessor deserved to keep the job. And since Grizzlies' majority owner Robert Pera fired Levien the very next summer, it would seem justice has been served.
But with Memphis essentially playing .500 ball this season under Joerger, once news broke that Hollins had been let go, social media started clamoring for the team to fire Joerger and hire Hollins.
Uh, no.
First of all, while I'm not convinced Joerger's job is safe, I'm even less optimistic that the team would offer Hollins the job, or that he would accept it if it was offered.
But from a basketball standpoint, the team's struggles don't have all that much to do with coaching. It's the personnel. Hollins would be inheriting (re-inheriting?) a playoff team that plays tough defense, but can't score, can't shoot and ultimately can't keep up with Golden State, San Antonio and the other NBA powerhouse teams.
I don't doubt Hollins could wring every bit of effort and talent out of this roster. Perhaps he could do it better than Joerger. But that chapter is closed and the team, Joerger and Hollins have all moved on.
It's time Grizzlies fans move on as well.
The week ahead (Jan. 14 – Jan. 21):
Projected record from last week: 22-18.
Actual record, 21-19.
Lost in the hubbub of early season struggles is that even in this recent run, the Grizzlies usually don't start to hit their stride until January. With fresh legs and some time to get sharper and healthier, my hunch is that the hometown bears will build some momentum before the All-Star Break.