'A LITTLE R&R ON SPORTS': Concussion conclusions
Howard Robertson and Larry Robinson, Special to The New Tri-State Defender | 1/8/2016, 1:47 p.m.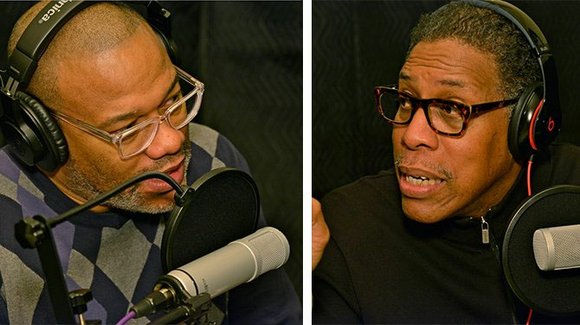 For months on "A Little R&R on Sports," we talked about the highly anticipated movie "Concussion," starring Will Smith, Alec Baldwin and Albert Brooks. It was well deserving of the hype. Will Smith well deserves his Golden Globe nomination and every sports fan (particularly football fans) need to see this movie. If you love the game and want it to continue to grow and maintain its top status as America's most watched and attended sport, you really want to see it because it puts some important things in perspective about the future of football.
Our two backgrounds (Robertson's and Robinson's) represent a pretty general cross section of guys that love football. One of us was a high school football star. The other wasn't. One actually experienced concussions. The other didn't. Neither of us played football in college. Both of us have experienced "getting our bell rung" playing sports and seen others experience the same thing up close and personal. One of us actually studied biology, which explains why the one who didn't had the following "epiphany" while watching the movie.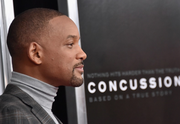 It had to do with what a concussion really is. Contrary to what many of us think, a concussion is not simply the result or aftereffect of a collision to the head. It's not so much an effect as it is a cause. In the movie, Dr. Bennet Omalu (Will Smith) talks about animals that do things that would naturally cause head trauma like rams violently butting each other, diving birds hitting the ocean at 200 MPH and woodpeckers pecking trees over 85 million times in their lifetimes. He said, "All these animals have shock absorbers built into their bodies. Humans? Not one piece of our anatomy protects us from those kinds of collisions. A human being will get concussed at 80g's. The average head-to-head contact on a football field? 120g's."
Revered four time Super Bowl champion and Hall of Fame NFLcenter "Iron Mike" Webster, who played nearly 15 years with the Pittsburgh Steelers and is known as the greatest of all time at his position, suffered from amnesia, dementia and depression. But his condition bizarrely worsened, with his mind causing him to become estranged from his family, live in his truck and apply various methods of self-abuse including regularly Tasering himself. He died from a heart attack at the young age of 50.

Dr. Bennet Omalu, the Nigerian-born doctor who had spent the majority of his career doing autopsies, researched, recognized and released his results, naming this condition Chronic Traumatic Encephalopathy (CTE) in 2005. Up to that point, the best the medical world could do to describe the lasting effects of concussions is what it had termed since the 1930's…"punch drunk."
Dr. Omalu deserved a Nobel Prize. Predictably, initially the powerful NFL establishment ignored his findings. When they could no longer ignore, they discounted him even disrespectfully calling him a "witch doctor." Soon, his character, career, family and friends were attacked and intimidated as (Commissioner Roger) Goodell's NFL "protected the shield."