Tri-State Bank sells building, not bank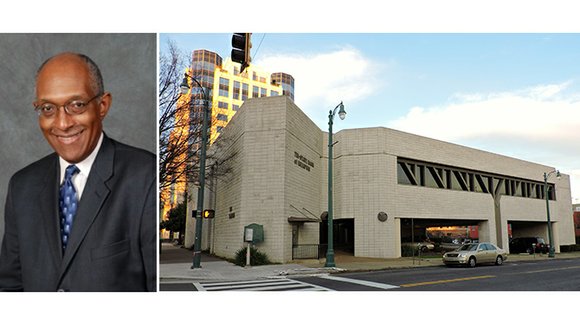 The move has caused quite a buzz in the city and on social media. Memphis-based Tri-State Bank (TSB) has agreed to sell its Downtown headquarters to Belz Investco GP in a $3 million dollar transaction.

Tri-State and Belz have also entered into a lease agreement, where the bank may continue to lease the property for up to 18 months while relocating to a new location for its headquarters and main branch operations.
In 1973, the building at 180 S. Main Street (at the corner of Beale Street and Main) was designed as the headquarters of the then 29-year-old Tri-State Bank. Since 1975, seven years before the redevelopment of Beale Street began, TSB has maintained its headquarters at the Main Street location it owned. Celebrating 70 years of service in December 2016 and one of only 22 black-owned banks in the United States, Tri-State Bank is a cornerstone institution in Memphis.
"We are one of the last remaining entities on Beale Street that is not entertainment related, so as Beale Street has continued to grow and prosper so has interest in our building," said TSB CEO and President Jesse H. Turner Jr. "We started getting interest a few years ago and even got an appraisal back then to determine the value at that time. We didn't do very much with that and basically shelved the appraisal, but over the last six months we received a flurry of inquiries which caused us to seriously consider the opportunity to sell."
Turner said as the bank got more inquiries and offers "the numbers began increasing and of course most businesses and specifically banks can always use more capital. More capital allows us to make more loans and generate more income. The question became: did it make sense? And more specifically did it make sense to do now?"
One of the entities that made an initial inquiry and an offer was a black-owned real estate and hotel development firm represented by Bill McCrary Jr. McCrary's group included local partners Andre Gist and Craig Dandridge.
"Three and half months ago when we made the offer the board president asked how soon we could close on the $3 million dollar offer we made. We said tomorrow," explained McCrary. "We were the first to make a significant offer and meet with the board of directors, and instead of jumping on the opportunity they decided to bring it to and ultimately do the deal with Belz."
McCrary said his group planned to build a $47 million dollar boutique luxury hotel on the site, with many other positives for TSB and Memphis.
"We shared with them our plans for the site and plans to run the majority of the development funds through the bank – meaning significant deposits – and (that) all of the workers on the project…would be cashing Tri-State Bank checks and or opening accounts there."
McCrary said his group was taken by surprise when Tri-State Bank announced the sale to Belz.
"Their justification was the prominence and long standing relationship that the Belz had in the city of Memphis, not necessarily with Tri-State Bank. It seems to us that the decision was more about preventing another development firm, one that just happens to be black-owned, from building a boutique luxury hotel on Beale Street to compete with the Peabody."