COMING THURSDAY!
TSD Newsroom | 2/24/2016, 12:54 p.m.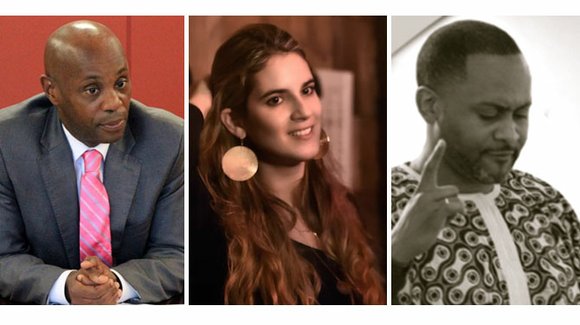 Hopson goes candid
In a wide-ranging exclusive interview with TSD senior correspondent Lee Eric Smith, Shelby County Schools Superintendent Dorsey Hopson speaks candidly about the Achievement School District, the challenges and opportunities of educating black boys and the biggest issue facing SCS that no one is talking about (it's not money). Only in The New Tri-State Defender and on TSDMemphis.com!
'No Turning Back'
Originally from Israel, Eleanor Tallie traveled with her band to Memphis in 2011 to compete in the annual International Blues Competition. Five years later, the band is defunct and Tallie is rolling out her debut EP album "No Turning Back" recorded at Royal Studios, which is riding a high-profile wave propelled by the Grammy success of "Uptown Funk."
Hallow points and holy ground:
In the first of his periodic columns that will appear in the TSD's Religion section and online at TSDMemphis.com, The Rev. Earle J. Fisher, senior pastor of Abyssinian Baptist Church, says police shootings at local churches raise questions of reverence.