Growth leads to expansion for Hattiloo Theatre
Nechawn Johnson, Special to The New Tri-State Defender | 2/18/2016, 11:48 a.m.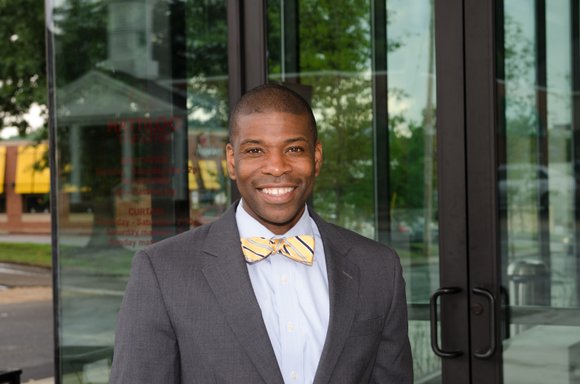 Hattiloo Theatre founder Ekundayo Bandele is preparing to expand his Overton Square-based theatre and has a $750,000 fund to help get the job done.
Construction starts on the Hattiloo Theatre Development Center in early March. The 3,200 square foot, two-story building will be built on the northwest grassy slope of the Hattiloo property, butting against the theatre. Bandele said the need to expand became clear when he witnessed a growth in the staff, audience, programs and plays.
"The Memphis community wants to see Hattiloo succeed and with success comes growth," said Bandele.
Doing the math put the spotlight on the need to expand. Play rehearsals are six weeks, then the actual play runs for five weeks.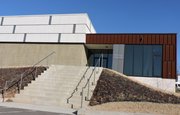 "The production team meets eight weeks prior; that's 19 weeks. Eleven weeks using two theatres, where does everything else go?"
Parents also shared their concern about rehearsals for the children's theatre being spread around the city. Space challenges had children practicing in Hattiloo's lobby, at The Urban League on Cleveland and at Rhodes College.
"Parents would show up to Rhodes College and I'd have to say, 'Sorry, were at theatre today.' It was chaos."
The new building will feature two stories. The downstairs area will have ten one-person offices, one executive office, a large rehearsal space and two bathrooms. The upstairs area will include a green room, a mechanical room and another large space. As the Hattiloo Theatre space increases the staff will increase to 16.
Locked in on the need for expansion, Bandele's initial thought was of extra office space and a rehearsal room.
"My donor looked at me and said, 'Are you sure this is enough? Or will you be coming back to me in two years asking for more?'"
That got him thinking.
"My anonymous donor said, 'Think about everything you need, meet with a contractor and then get back with me.'"
The list of contributors to Hattiloo's expansion include The City of Memphis, The Assisi Foundation, The Hyde Family Foundation and an anonymous friend of the theatre.
Bandele's plans include opening The Hattiloo Theatre School to provide young thespians the opportunity to learn how to write plays, become skilled actors and actresses and develop directing techniques. The youth theatre's age range would shift from 7 to 14 years old to 3 to 17 years old. Each student earns a certificate upon completion of the program.
The expansion also will position Hattiloo to revive its senior citizen's program, "From Memories to Theatre," which was ended because of space constraints.
"I look at Memphis as a wagon, many horses are needed to pull that wagon. The Hattiloo Theatre is one of those horses," said Bandele.
"I'm always asking how can Hattiloo be of service to Memphis."
As construction starts in March, plays will continue at Hattiloo's Overton Square location at 37 S. Cooper. The expansion is set for completion in December 2016.