House sponsor delays voucher vote amid flurry of amendments
Erik Schelzig, Associated Press | 2/9/2016, 11:18 a.m.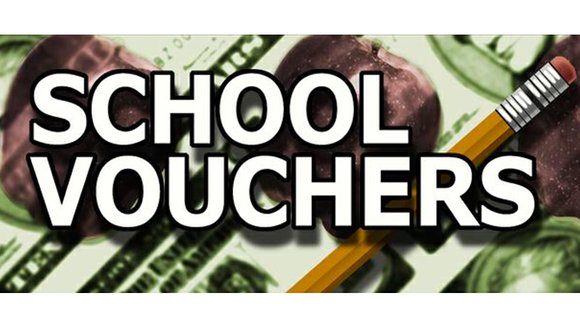 NASHVILLE — Proponents of a creating a limited school voucher program in Tennessee first feared that snow flurries would keep enough supporters from arriving for a House floor vote Monday.
But it ended up being an avalanche of proposed amendments — including a last-minute change proposed by the bill's main sponsor — that caused Rep. Bill Dunn, R-Knoxville, to put the vote off until later in the week.
Dunn told colleagues before the floor session that he now only wants the bill to apply to the state's four largest counties: Shelby, Davidson, Knox and Hamilton. But he said he wants to take a more comprehensive approach to finding a version that can pass "instead of taking up 22 amendments."
Even Dunn's normally routine motion to delay the vote illustrated how closely divided the House is on the measure. It received just 51 votes — or two more than the minimum to be adopted.
The bill would make the vouchers available to low-income families whose children attend the state's worst-ranking schools. Those families could apply the about $7,000 voucher toward paying private school tuition. The companion version of the bill was passed overwhelmingly by the Senate last year.
Dunn said the school voucher program would be like the GI Bill or other federal and state college grants, "which allow you to go to public schools, private schools, religious schools."
Several rural lawmakers have expressed concerns about diluting scarce public school funds to create vouchers that could be spent on religious and other private schools.
Republican Rep. David Byrd, a retired principal from Waynesboro, said a dip in enrollment in public schools causes financial hardships for administrators.
"We had to run fundraisers to be able to change our countertops in our bathrooms or fix other maintenance problems, because we didn't have the money," said Byrd, who also noted that Tennessee's education ranking has been improving even without a voucher program.
"We're doing something right, so why are we bailing out on public education when they're doing the best they've ever done since anyone can remember?" Byrd said.
Other lawmakers have questioned whether private schools receiving the vouchers would adhere to more lax standards than those governed by local school boards.
Gov. Bill Haslam has said he would sign the bill into law if it remains substantially the same as introduced. But the Republican governor told the Chattanooga Times Free Press last week that he hasn't been lobbying lawmakers to approve the measure.
"We obviously are supporting the bill," Haslam told the newspaper. "I haven't personally been pulling anybody in the office lobbying for it. I do think it's the right thing to do."