Clean schools, big hearts
GCA Services turns custodial contracts into opportunities for Memphis.
by Doug Gillon, Special to The New Tri-State Defender | 2/6/2016, 11:10 a.m.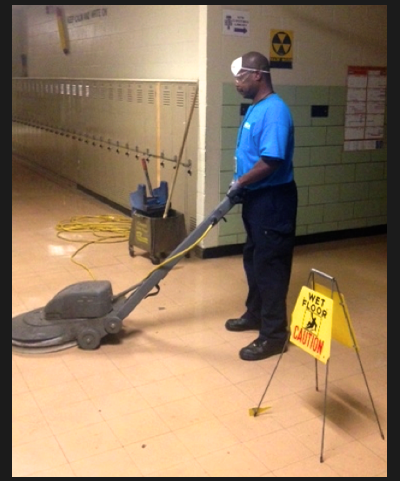 Educational quality depends on so many moving parts to spin in the right direction. Class sizes, teacher quality, curriculum, time and scheduling, proper nutrition and a hundred other things can influence the developing mind of a student. One of those things is school cleanliness.
For the past three years, GCA Services has been cleaning more than 175 local schools in Shelby County, steadily improving the cleanliness in each facility, and, they hope, also improving the learning experience for the students attending those schools.
"When it really boils down, we serve the community and the kids," said GCA's National Director of Business Development Dennis Thomas. "A clean school, or gym, or cafeteria, or hallway, it helps to improve the daily experience and improve performance."
When GCA Services was awarded a large janitorial contract three years ago, one of the first things they did was look to turn that contract into a financial boon for a local, minority-owned Memphis business.
"When we first got the contract, we knew we wanted to partner with a minority business," said Kristopher Thomas, vice president of Operations at GCA. "We were able to partner with ServiceMaster Facilities Maintenance, get them to take on services for 30 schools, which is a huge undertaking."
Kristopher Thomas, working with local Senior Manager Zeno Williams, was able to work with Vincent Lee, one of the owners of ServiceMaster Facilities Maintenance, to make sure they had the equipment and capital to effectively execute the contract. GCA helped with the purchase and payment of several pieces of equipment and vehicles to make sure the start-up was smooth. Thanks to that help and to the work of Lee, that contract has grown to be one of the largest diversity contracts in the country.
"This relationship (with GCA) has allowed our firm to gain experience and knowledge of the education market segment under the tutelage of a well-respected service provider," Lee recently wrote in a letter.
Hiring and promotional practices also have a local focus.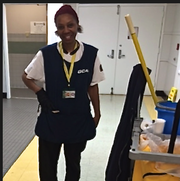 "We have been able to stabilize our workforce," said Williams, "and one way we did that was to offer people opportunity. Some people have started as working part time or night time and then they can rise up, learn to be a manager, and then, suddenly GCA isn't just a job but a career."
Because serving a community often means working outside of the job, GCA also engages in several community efforts. Over the past three years, GCA has supported the Shelby County Schools Scholarship program with a $140,000 contribution, contributed more than $17,000 to the Memphis HBCU College Fair, and organized or contributed to several community events such as Clean-up Memphis and Back to School Drives.
"We have shown that we are committed to Memphis and committed to the cause," Williams said. "We are committed to the schools and the children, to our employees, and to being a part of the Memphis and Shelby County Schools."