TUESDAY NEWS NUGGETS
Scandal & gubernatorial aspirations; First Tennessee settles; Parental termination; Stop flying that flag; more!
The Associated Press | 2/2/2016, 11:07 p.m.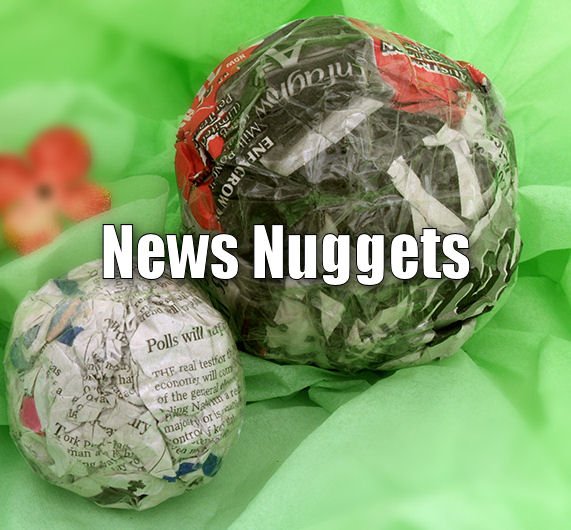 Harwell: Durham scandal won't affect gubernatorial decision
Erik Schelzig, Associated Press
NASHVILLE — House Speaker Beth Harwell said Tuesday that the scandal surrounding a Republican lawmaker who has gone on hiatus amid sexual harassment allegations shouldn't damage her prospects as a serious gubernatorial candidate in Tennessee.
The Nashville Republican emphasized to reporters after a speech to the state chapter of the National Federation of Independent Business that she has not yet made up her mind about a run for governor in 2018.
Harwell said she has been working toward a "cultural change" at the state Capitol after allegations of inappropriate behavior by Rep. Jeremy Durham, R-Franklin, toward women at the Legislature.
Durham has denied any wrongdoing, but last week stepped down as House majority whip and later withdrew from the House caucus before announcing a leave of absence to seek medical and pastoral help.
First Tennessee reaches $1.9M settlement with HUD
MEMPHIS (AP) — First Tennessee Bank has reached a $1.9 million settlement with the U.S. Department of Housing and Urban Development, resolving allegations that the bank discriminated against African-Americans and Hispanics.
Media outlets report that under the agreement, announced Monday, the bank will establish a $1.5 million fund to provide interest-rate productions on home mortgages, and down payment or closing-cost assistance to qualified borrowers in some cities.
The bank will also support community organizations that provide services like home repair or financial assistance to homeowners in minority communities.
In the agreement, First Tennessee denied allegations that it engaged in prohibited discriminatory lending. The bank says it entered the settlement to avoid expenses and a government investigation.
Court says no to ineffective counsel appeals for parents
NASHVILLE (AP) — The Tennessee Supreme Court has ruled that parents have a constitutional right to be treated fairly during court proceedings in which they face losing their children but they cannot appeal termination orders on the grounds that their appointed attorneys were ineffective.
In criminal cases, defendants have a right to a competent attorney. The court, in its opinion last week, said adopting the same standard in parental termination cases has the potential to drag out court cases for years and cause serious harm to children. Children cannot be adopted until the litigation is over.
In its ruling, the court added additional safeguards in the appeals process to make sure that parental rights aren't wrongfully severed.
National Parks chief: System must appeal more to millennials
By Andrew Demillo, Associated Press
LITTLE ROCK — The National Park Service needs to broaden its appeal to millennials as it celebrates its 100th birthday this year, the director of the agency said Tuesday as he touted civil rights sites that aren't traditionally viewed as parks to a younger audience.
Park Service Director Jon Jarvis spoke during a visit to the Little Rock Central High School National Historic Site, marking the formerly all-white institution that was desegregated by nine black students in 1957.
Part of the plan to attract more 18- to 35-year-olds to national parks, Jarvis said, includes a "Find Your Park" website and social media campaign that the service and the National Park Foundation launched last year to promote the parks and encourage people to share their experiences.